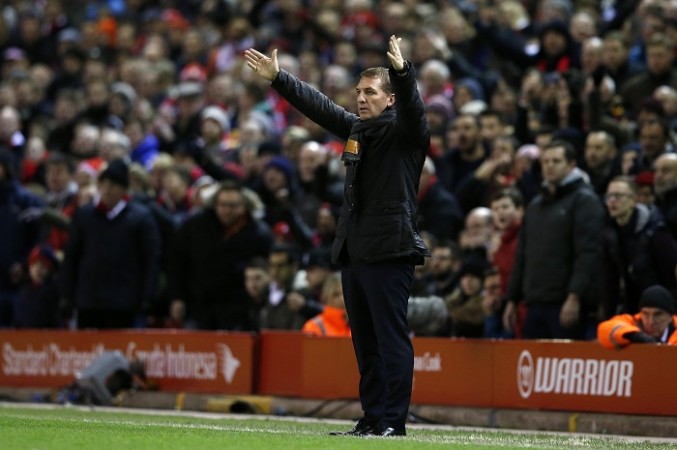 Liverpool manager Brendan Rodgers claims that his side are yet to showcase their best football, insisting that the Reds can still challenge for the FA Cup and the Europa League despite them not making any signings in January.
The Reds, who just missed out on the English Premier League title in 2013/14, had a very difficult start to the 2014/15 campaign as they did poorly in the league and were prematurely knocked out of the Champions League.
Things have still not improved for Liverpool as they are still in seventh position in the Premier League and were recently beaten by Chelsea in the semifinals of the Capital One Cup, but Rodgers insists that Liverpool's best football is yet to come and they can still challenge for the FA Cup and the Europa League.
"Our best football is yet to come, we had a real difficult start to the season when other teams had full squads and playing really well," Rodgers said.
"For us, we needed to find a way to get back to our identity again and we have got that and our best football is ahead of us. We want to take that into the games and get to cup finals.
"I repeat, we are in two cup competitions and we want to go as far as we possibly can in them. That will be reflected in our teams, our drive and our desire to get through in the competition."
Although Liverpool received a lot of criticism after most of their £100 million worth of summer signings proved to be flops, Rodgers insists that these players are still developing, and they will help the Reds challenge for silverware in the future.
"There was a lot of development for those players in there. They have been brought in because we want to be challenging in the league and competitions for a number of years. For that you need to have a good squad," he added.
"I know the players are excited and looking forward and are enjoying how they are playing and working at the moment, we want to keep that momentum going."