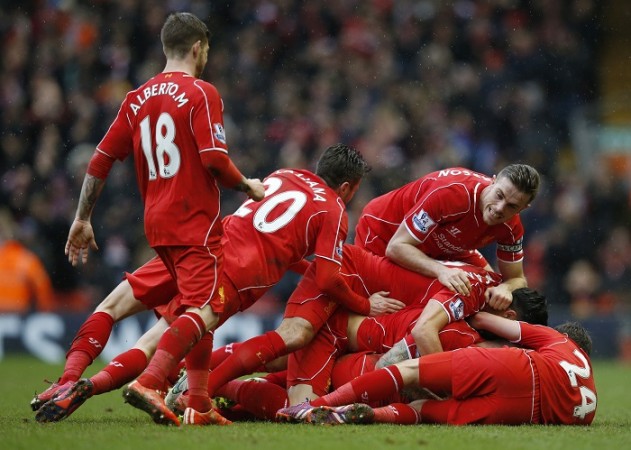 Liverpool have announced that they have recorded an annual profit for the first time since 2008.
The Reds released a statement on their official website confirming that the club have made a "small profit" in the 2013/14 season.
Although the profit is very modest, only £900,000, it is a significant improvement from the £49.8 million loss the club recorded in 2012/13.
The profit was mainly helped by the increase in media revenue from the Premier League television broadcasting rights deal, which increased from £63.8 million to £100.9 million.
Matchday and commercial revenue also saw a rise as Liverpool's annual revenue increased from £206.1 million to a club-record of £255.6 million.
Liverpool chief executive Ian Ayre feels that the club is finally heading towards the right direction, insisting he expects the Reds to record even more profit this season when the financial reports are published in March 2016.
"I'm pleased to say that we are heading in the same direction, so it will certainly show a profit again this year, a greater one than last year, and that's down to the hard work and effort that people have put in across the club," the 52-year-old told Liverpool's official website.
"Generating these great results comes from work by everybody throughout the club, and that's great because we've said for the last few years now that this is a one-club mentality and we are all working together on this.
"Whether it's working well in the transfer market or whether it's working well commercially, or whether it's working well operationally, all of those things add to the costs and revenues of the club.
"It's pleasing to be able to sit here, as we said, seven years on showing a first profit, but also in our eighth year on being able to show a profit again this year, which is absolutely what we will expect."
Liverpool's profit in 2013-14 does not include the sale of Luis Suarez to Barcelona for a transfer fee of around £75 million, or from their participation in the Champions League this season.
These figures along with the money spent on the transfer of nine new players last summer will only be reflected in next year's report.
Meanwhile, Liverpool's net debt has also gone up from £114 million to £126 million, but the club's board are not concerned, insisting that these figures can go up and down every year due to outstanding transfer fee payments and other factors.