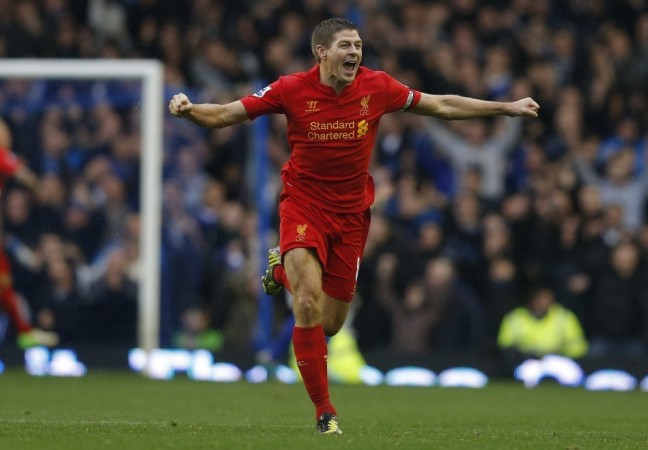 Liverpool captain Steven Gerrard has laid out his expectations for the next season and urged Liverpool fans for support in their attempt break into the top four of the Premier League.
"The realistic message is to say to the fans that the last four or five months of the season were really positive, we played well," Gerrard told Liverpool's official website. "If these signings are positive and successes, they can add to those performances."
"If the fans get behind us and show the support that we know they can, I believe we can push into the top four," he continued. "That would be a fantastic achievement if you look at the standard of the teams in this league."
Liverpool finished in seventh place last season, missing out of both Champions League and Europa League football. A poor start to the season was followed by a relatively impressive post-Christmas form. For Gerrard, there are signs that they can make it to the top four and in doing so achieve Champions League qualification.
"The final five or six months of the season were fantastic, we showed fantastic form, I think it was top-four form," The England Captain explained. "I felt at times in the season we played some brilliant football. If we can find that level on a consistent basis, I've got confidence we can break into the top four."
Last season, former Swansea manager Brendan Rodgers was appointed at Liverpool after the dismissal of Kenny Dalglish. Although the results at the end of the season make for somber reading, Gerrard believes Rodgers is taking the club forward.
"When you get a new manager and new staff it takes a while for the message to come across and for all the players to take it on board," he added. But we've also got to be men about it and take responsibility that, at times, we didn't turn up and perform. We have to make sure those mistakes and performances don't happen next year and, if they don't, hopefully we can have a good season."
In their attempts to bolster the squad, Liverpool have signed Kolo Toure, Iago Aspas, Simon Mignolet and Luis Alberto. Added to the capture of Daniel Sturridge and Philippe Coutinho in January, Rodgers has already made significant changes to the playing staff. Gerrard believes the improvements to the squad can instill hope amongst the supporters.
"I think he's [Rodgers] moving the team and the club forward and making good progress," Gerrard explained. "If he gets the backing from the owners, and the current squad that we've already got improves, I'm sure we can make the fans happy."