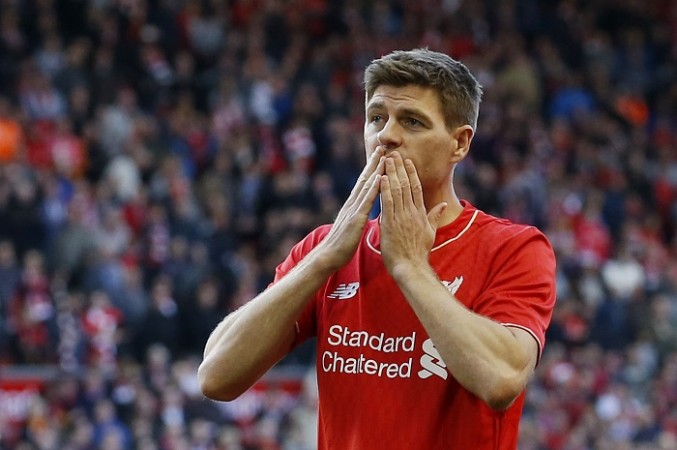 The curtain has finally come down on the career of one of the greatest players to ever wear the red of Liverpool as Steven Gerrard played his final game at Anfield against Crystal Palace in the Premier League on Sunday.
Seventeen years ago on 29 November 1998, a young midfielder made his first appearance for Liverpool against Blackburn Rovers, coming in as a last-minute substitute for Vegard Heggem.
No one really paid attention to the youngster during that game, but little did they know that this teenager would go on to become the greatest of Liverpool players.
Just five years following his debut for the Merseyside club, Gerrard replaced Sami Hyypiä as Liverpool's new captain, with the then manager Gérard Houllier saying that he had recognised the midfielder's leadership qualities.
Gerrard was then linked with a big-money move to Chelsea that had just been bought by Russian billionaire Roman Abramovich, but the player rejected the offer, deciding to remain loyal to Liverpool.
A couple of years after that, Gerrard won the ultimate prize with the Reds, lifting the Champions League after inspiring his side to an amazing comeback (from three goals behind) against AC Milan in Istanbul in the final in 2005.
Following their triumph in the Champions League, Liverpool have undergone a period of trophy drought as they have only managed to win a single trophy (the English League Cup in 2012) ever since.
Due to this reason, many top players including Fernando Torres, Xavi Alonso, Javier Mascherano and Luis Suarez, have left Anfield in search of a better club and win more trophies, but Gerrard has been a Liverpool man through and through, remaining fiercely loyal to the Reds despite being courted by the likes of Manchester United, Bayern Munich and Real Madrid.
Like any other player, Gerrard has had his share of ups and downs at Liverpool ranging from helping the Reds lift the Champions League in 2005 to practically surrendering the Premier League title to Manchester City last season, following his unfortunate slip against Chelsea.
However, no one can argue that Gerrard, who is set to move to Major League Soccer side LA Galaxy after the end of the season, is the one of the greatest players to ever play at Anfield.
Check out these pictures of Gerrard during his final game at Anfield on Sunday.