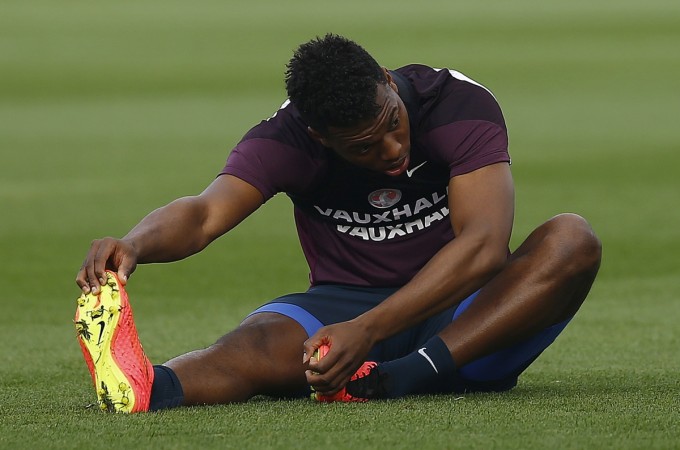 Liverpool boss Brendan Rodgers says that Daniel Sturridge will not be rushed back into action even though the England striker has now returned to fitness after spending a month in a rehabilitation centre in USA.
The 25-year-old striker, who is expected to fly back to the Merseyside club on Friday, has had a lot of problems with injuries this season, making only three appearances for the Reds in all competitions so far.
The former Chelsea striker has been out of action since early September following a thigh strain he sustained while training with the English team.
Although Sturridge was expected to return on 16 October, he was unable to do so as he got ruled out for a further three weeks after suffering another setback during a training session at Melwood Park.
Sturridge was then tipped to make a comeback during Liverpool's clash against Crystal Palace on 23 November, but he again got sidelined until early 2015 due to a tear in his thigh muscle.
Now the England striker is finally back after spending a month in a rehabilitation centre in Boston, but Rodgers insists that he is not going to rush the player back into action.
"We have to take our time on this one, not just for us at Liverpool but over his career, what [treatment] has gone on hasn't clearly worked as he gets a number of games and then is unfit," said Rodgers, according to ESPN.
"We are aiming to look after the medium and long-term here and he won't be rushed. We will assess him first, see where he is at and get the feeling from him. Hopefully he won't be too far away."
However, the Northern Irishman is hopeful that the striker's injury concerns are now over.
"We have taken every measure we possibly can to see if we can get him to be consistently fit. We've tried to look after the medium and long term here," the former Swansea boss told Liverpool Echo.
"He has gone out to America and done a lot of great work and they have got him three quarters of the way there. Now he will come back into here, finish that off and hopefully it will be like having a new player for the rest of the season."