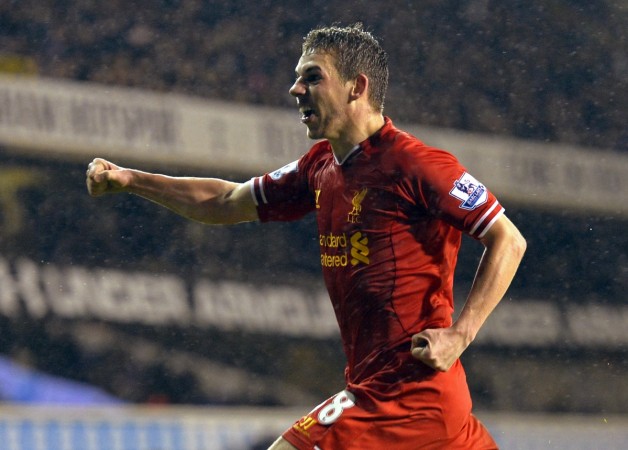 Liverpool have been dealt a blow, after manager Brendan Rodgers revealed that their fullback Jon Flanagan is facing several months on the sidelines after undergoing knee surgery.
The 21-year-old, who was deployed in the left-back position by Rodgers following the injury to Jose Enrique last season, sustained a knee injury during preseason, and has been out ever since.
Although earlier Rodgers had indicated that Flanagan would make a return in late August, he has now revealed that the fullback is set to miss a large portion of the 2014/15 campaign.
"Young Jon Flanagan, unfortunately, has just had an operation that will probably have him out for a few months - which is disappointing," Rodgers told Liverpool's official website.
Apart from Flanagan, Rodgers has also confirmed that Welsh midfielder Joe Allen will also be out for several weeks following a knee injury he picked up while on international duty.
However, on a brighter note, the Northern Irishman revealed that striker Daniel Sturridge, who has missed out the last couple of games after sustaining a thigh injury while training with England, is set to resume training next week.
"Daniel Sturridge should, we hope, be back training at some point next week. Joe Allen is still out and he'll be out for a few weeks yet," he added.
Meanwhile, Rodgers feels that Liverpool will do well in the Premier League this season despite the Reds already suffering two defeats at the hands of Manchester City and Aston Villa.
The former Swansea manager is confident that Liverpool will start becoming better as the season progresses.
"I remember this time last year, in these press conferences, I was getting asked if we would be able to score goals. And we ended up with 101 goals," Rodgers said.
"It's just time and patience with players. Last season, the way we played in February, March, April and May wasn't the way we were playing in September. It will be the same this year.
"If you look at my teams, it's something I've always said: By the time the second part of the season comes around, we will always be stronger and better."
Rodgers is also certain that their new signing Mario Balotelli will start scoring goals in the Premier League now that he has opened his Liverpool account with a strike against Ludogorets in the Reds' opening Champions League fixture.
"I was very pleased for him," added Rodgers. "He was very good the other night. He pressed the ball hard, he worked well and took his goal fantastically. He's just adapting to playing regular football again, and I think the goal will do his confidence the world of good."