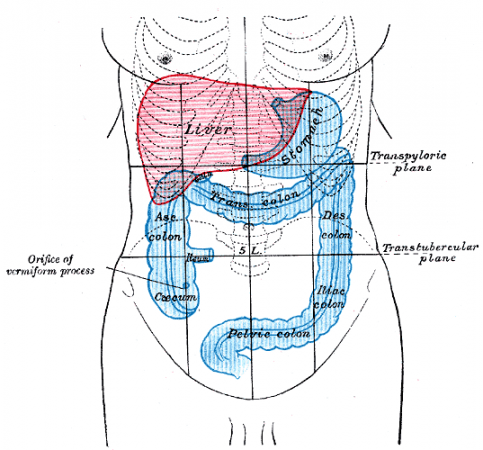 Liver is one of the most unique parts of the human body – it can regenerate itself (much like a lizard's tail). In fact, it is so unique, that it can regenerate to full size from just being 25 per cent of it.
However, scientists from Mumbai have discovered that liver grows back at a much faster rate than previously imagined.
Conventional medical wisdom says it takes around three months for a human liver to grow back to normal size, after a transplant.
However, doctors from the Kokilaben Dhirubhai Ambani Hospital (KDAH) have discovered that it doesn't take that long for the human liver to grow back. In fact, they have found that the human liver grows back to normal size in just about three weeks.
In a liver transplant, the both the donor and the recipient of the liver have to grow their liver back, after the operation. These kinds of operations are called living donor operations, where a part of the liver of the donor is sliced out, and transplanted into the liver of the ailing person.
In time, both the parts of the liver grow back to full size. Now, according to the doctors from KDAH, this process should only take around three weeks.
"Our study found that by the ninth day after the surgery the doctor's remnant liver increased to more than 1.5 times its size and by the 12th day almost doubled," Dr Vinay Kumaran, Head of the Liver Transplant Programme and Consultant at the KDAH, told The Times of India.
"Similarly, the liver transplanted into the patient doubled in size 19 days after the transplant," he added. "This could probably be explained by the fact that in liver transplants, only two-thirds of the liver is given to the recipient. So, naturally they reach the standard full volume before the donor."
The research was based on CT scans done on liver transplant recipients and liver donor, after the operation. These CT scans were conducted over a period of 120 days, on the two patients, even though the liver had grown back in the patients, long before the end of the research.
A special software was used by the researchers, to get images of the liver. The research team was lead by Dr Tushar Pawar.
"In any liver transplant, the safety of the donor is of utmost importance," said Dr Chetan Kantharia, Head of Gastronomy at the King Edward Memorial Hospital. "It is known that up to 50 per cent growth of liver happens in the first few weeks. But as per our experience the complete growth easily takes up to six months."