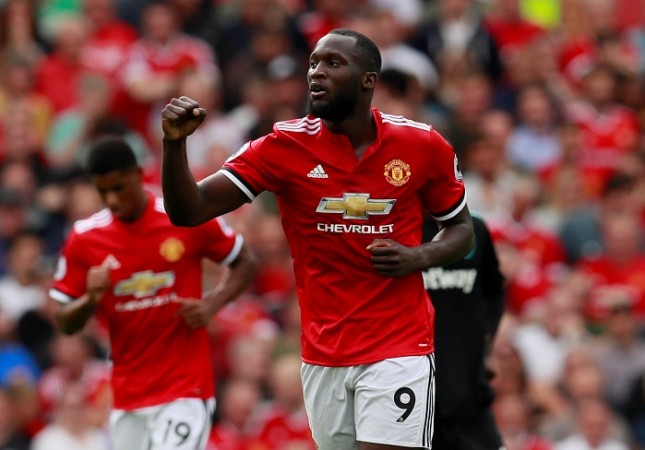 FULL TIME. Goalless stalemate at Anfield. Liverpool have been the far better side, but Manchester United should be lauded for their resolute defence. A result none of the teams, especially Liverpool would have wanted. But that's the way it's been after 90 minutes.

Final score: LFC 0-0 MUFC.

Thanks for joining. Have a good weekend.

90 (+2)' Chance! Dejan Lovren attempts a header off an Oxlade-Chamberlain corner.

Final change for MUFC. Lindelof replaces Ashley Young.
86' Final change for Liverpool. Firmino comes off. Solanke is in.

82' Ten minutes or so remaing. As things stand, both teams are bagging a point each. Meanwhile, what a RUN by Emre Can. Liverpool are giving their best so far.
Score: 0-0

78' Double change for Liverpool. Oxlade-Chamberlain and Daniel Sturridge come on for Coutinho and Salah.

75' Salah has a try again, but not on target. The Egyptian has been one of the best players on the pitch today.
70' Another fantastic build-up from Liverpool. Firmino with another perfect cross for Salah, but the Egyptian just couldn't head it in. That would have been a definite goal.

65' MUFC sub: Martial comes off. Rashford comes in. Two quick changes by Mourinho.

63' MUFC sub: Jesse Lingard comes on for Mkhitaryan.
60' Superb tackle from Darmian to stop a sprinting Salah. Another chance missed by the Reds. The Red Devils, meanwhile, are still looking for solutions.
Score: 0-0
56' What a miss! Emre Can misses the goal from such a close distance. Amazing ball delivery from Joe Gomez, meanwhile. What a pass that was!
54' United completely being relegated to the back seat. Mourinho needs to change his tactics and fast or the game is getting away from the Red Devils. None of the teams surely would be content with just a goalless draw.

47' Yet another terrorising time for the United defence right at the start of the other half. This looks a bit worrying for the away team.
6 pm IST: Under way for the second half. Catch the match LIVE here.
HALF TIME! Been a complete dominating performance from Liverpool. The Red Devils are yet to make an impact. What can a proper pep talk and a dressing down from Mourinho do to the United team? Let's wait and watch.
Join back in 15 minutes.
Score: 0-0
44' SHOT from Lukaku! Saved by Mignolet. Meanwhile, the Belgium forward is guilty of stamping on Lovren's face. A bit controversial, but no foul there. Hmmm...
42' Coutinho makes the United midfielders and defenders look pitiful with his pace and dribbling abilities.
40' Jose Mourinho not looking a happy man on the sidelines. Even the Manchester United fans, for sure, are not happy with their team's performance so far.
Salah, meanwhile has another shot and yet another save from De Gea.
34' SAVED! David de Gea stops a sure goal from Joel Matip. what a pass from Firmino and what a close attempt, yet again, from Mohamed Salah. United have to come up with something now!
29' SHOT! Nemanja Matic has a powerful shot from distance. Just above the goal post.
28' Liverpool are very much the better side so far. United are trying hard but they are just not able to get an attacking move properly executed.
23' Lukaku carries an attacking move from the right wing. Runs into defenders but his final cross comes of no use.

20' Moreno and Firmino play inch-perfect crosses to Salah but the Egyptian is unable on both occasions. He, however, is turning all the attention for sure.
United yet to make a genuine attacking move.
18' Mohamed Salah turning attention with his attacking moves. as was expected. The United defence are staying resolute. Clearly, the hosts are attacking more at this period.

15' SHOT! Wijnaldum has a go again, but De Gea lays claim to the ball. The Reds are seeing a lot of ball possession and making calculated attacking moves.
10' Fair share of attacks from both sides so far. A moment of luck can remain the decider. Joel Matip has a speculative shot on goal, but no worries for United.
Score: 0-0

7' Great run by Wijnaldum to link up with Firmino. The final shot by the Dutchman is caught by De Gea. The velocity of the game is rising.

5' Coutinho remains the danger man and the likes of Antonio Valencia and Ander Herrera will keep a vigil eye on the Brazilian. The hosts, meanwhile, are seeing lion's share of ball possession.
2' United get two early corners, but nothing comes out.
5 pm IST: And we are under way!

4:55 pm IST: The players are out on the pitch, coming out to a lot of cheers from the crowd. Kick-off is just moments away!
4:45 pm IST: The line-ups are out. Remember, Paul Pogba and Sadio Mane are missing out owing to respective injuries.
Liverpool: Mignolet; Gomez, Lovren, Matip, Moreno; Can, Henderson; Wijnaldum, Salah, Coutinho; Firmino.
Man Utd: De Gea; Valencia, Smalling, Jones, Darmian; Herrera, Matic; Young, Mkhitaryan, Martial; Lukaku.
4:40 pm IST: Welcome to the live text commentary of the mouthwatering football fixture between Liverpool and Manchester United, starting in just 20 odd minutes from the Anfield Arena. YES, the Premier League is BACK!
Who would have wanted a better match in the return of the EPL this 2017-18 season?
Stick with me Sayantan, as I bring to you all the live updates from the match. The kick-off is at 5 pm IST.