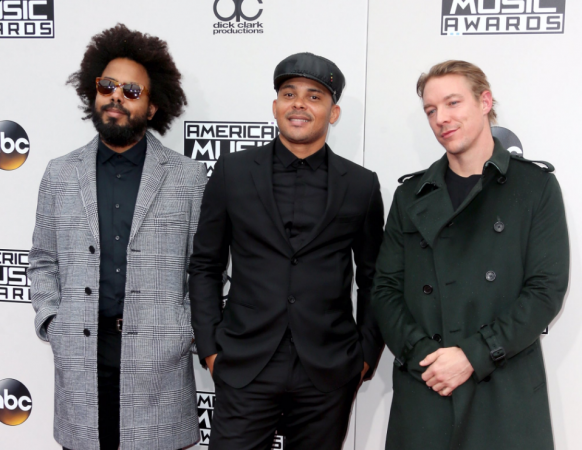 Less than a month to go for Christmas, artistes have already started lining up their musical treats for fans. Every year, we see musicians introducing songs blending with the holiday spirit. This year, contributing to the list of holiday songs, Major Lazer featuring Jamaican reggae act, Protoje, will be pumping up the Christmas spirits.
The holiday-inspired electronic track features a new song called Christmas Tree. The song begins with the Jamaican beats, with Protoje singing his way into the holiday spirit reggae style. Combining the typical EDM music with Christmas motifs, Major Lazer gives an electronic dance mix to the traditional holiday. The song's lyrics focus on smoking weed and remind listeners of Bob Marley, only with the Christmas twist.
Having debuted in 2013, A Very Decent Christmas is a compilation that transforms classic electronic tracks into holiday-inspired songs. The album has 10 tracks from EDM artistes from all across the world. The compilation of songs includes musical pieces by artistes from Kyoto, Trinidad, Netherlands and everywhere in-between. Into its fourth year, the album is popular among EDM fans. This year's album also includes songs from 4B, Bad Royale and Nonsens.
The year has already seen the Major Lazer spice up the dance floor with their popular songs – Lean On (with DJ Snake featuring MØ), Light It Up (featuring Nyla and Fuse ODG), and Cold Water (featuring Justin Bieber and MØ). The song, Cold Water, has topped numerous musical charts. Hoping to finish 2016 with a bang, the band has collaborated with Protoje to feature in the fourth edition of Mad Decent's compilation album A Very Decent Christmas, Major Lazer is set to give fans a musical gift.
You can hear the song here: