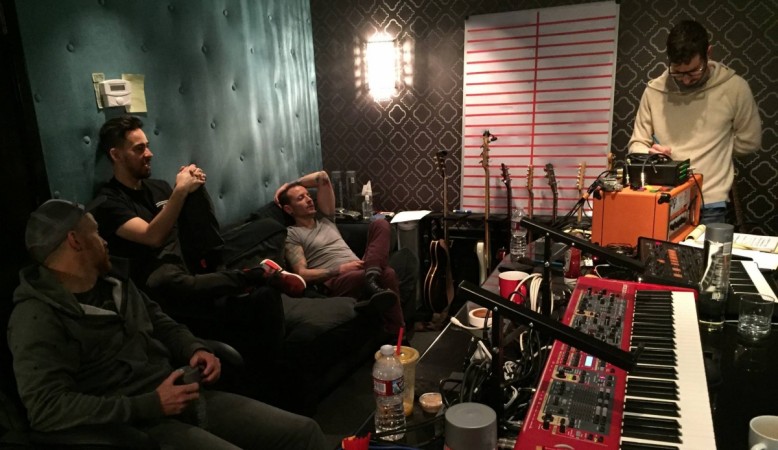 American alternative rock/nu metal band Linkin Park has been in the studios recording their seventh studio album since November 2015. In a latest update regarding the record, the band's guitarist and vocalist Mike Shinoda recently announced on their website that it was almost complete and it would be released soon.
He said: "We just started narrowing down to some of our favourite songs, and we're starting to put our first "final" vocals on them. As I listen through them, I feel like these songs are really personal and revealing. We have really poured our hearts into the words and melodies, and it's starting to show as we approach recording the "keeper" vocals. [sic]"
The record will be a follow up to the band's 2014 release, "The Hunting Party." With the album, Linkin Park moved away from an electronic rock sound into a hard rock-oriented alternative metal sound that echoed of their earlier albums like "Meteora" and "Minutes to Midnight."
It will be interesting to see which direction the band takes with this album as, earlier in March, the band had hinted at a different approach in an announcement on their website. "Most of the stuff we're writing is still focused on the words and melodies, not sounds or style of the song. We just want to tell honest stories first; we'll get to the rest later [sic]," the band had said.
The band has kept a low key since 2015 and the only time they toured was for the "The Hunting Party," which was cut short due to frontman Chester Bennigton's foot injury. So, if the album is released this year then a full-blown concert series can be expected as well.
Check out "All for Nothing" from "The Hunter's Party" below.