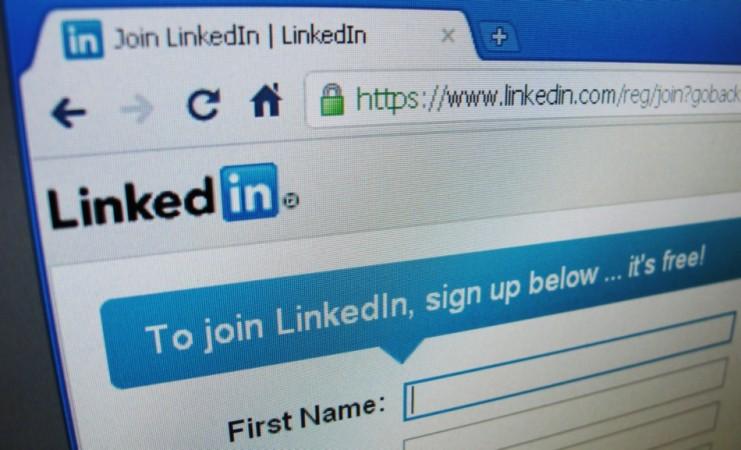 Professional social networking site Linkedin has confirmed that millions of its members' passwords have been hacked.
Vicente Silveira, Linkedin director, confirmed on its official blog that passwords of its members have been hacked and offered an apology to the members.
"We want to provide you with an update on this morning's reports of stolen passwords. We can confirm that some of the passwords that were compromised correspond to LinkedIn accounts.
An Update on LinkedIn Member Passwords Compromised," wrote Silveira.
"We sincerely apologize for the inconvenience this has caused our members. We take the security of our members very seriously," he added.
Silveira said that the firm is investigating on the issue. He said, "Members that have accounts associated with the compromised passwords will notice that their LinkedIn account password is no longer valid.These members will also receive an email from LinkedIn with instructions on how to reset their passwords. There will not be any links in this email. Once you follow this step and request password assistance, then you will receive an email from LinkedIn with a password reset link.
"These affected members will receive a second email from our Customer Support team providing a bit more context on this situation and why they are being asked to change their passwords. It is worth noting that the affected members, who update their passwords and members whose passwords have not been compromised, benefit from the enhanced security we just recently put in place, which includes hashing and salting of our current password databases."
Linkedin had earlier requested its members to update their passwords as a security messure.
"While our investigation continues, we thought it would be a good idea to remind our members that one of the best ways to protect your privacy and security online is to craft a strong password, to change it frequently (at least once a quarter or every few months) and to not use the same password on multiple sites. Use this as an opportunity to review all of your account settings on LinkedIn and on other sites too. Remember, no matter what website you're on, it's important for you to make sure that you protect your account security and privacy," it wrote.