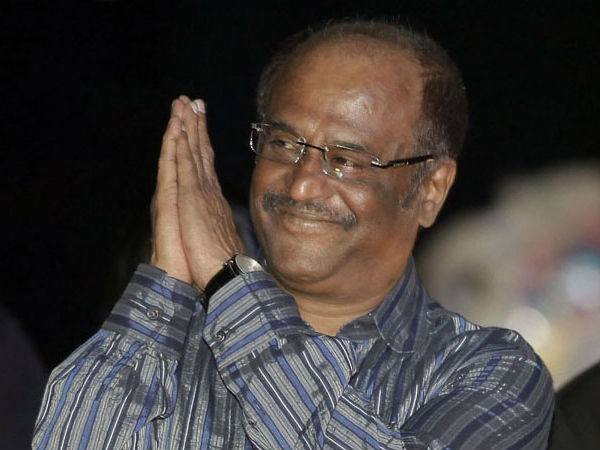 Rajinikanth, who has been busy with his forthcoming Tamil film, "Lingaa", seems to have confirmed his next project - the Tamil superstar has set his eyes on the Kannada classic, "Bangaarada Manushya".
The actor's close friend Rao Bahadur, who is in Bangalore, has told reporters that Rajinikanth has expressed his wish to remake "Bangaarada Manushya" in Tamil. According to him, the Tamil superstar opines that the socially-relevant subject will suit his image and the flick will give a good message to the society.
"Bangaarada Manushya" remains one of the most popular Kannada film of Dr Rajkumar. The movie, as per the film historians, had everlasting impact on the audience. The classic not only made record business, but also ran for two years in a cinema hall in Bangalore. It was about an educated youth sacrificing the city life for the sake of his sister's family and settling in a village.
The Kannada film had also promoted the rural development and modern agricultural practices apart from speaking about love and honesty. The underlining part of "Bangaarada Manushya" is that it was a motivational film for the youths then and made them work towards the development of their villages.
"Bangaarada Manushya" was the screen adaptation of TK Rama Rao's novel of the same name. Bharathi Vishnuvardhan, Arathi, Balakrishna and MP Shankar were in the key roles in the classic, released in 1972. The film was directed by S Siddalingaiah, the father of actor Murali and grandfather of budding Tamil actor Atharvaa.
However, Rajinikanth had seen "Bangaarada Manushya" long before when he was in Bangalore, but never imagined that someday the remake offer would come his way. It is reported that KS Ravikumar, who is working with Rajinikanth in "Lingaa", might direct the film as he too is impressed by the classic.
Nonetheless, Rajinikanth wants to wrap up "Lingaa" before finalising his next film. We have to wait some more time to hear about this remake project.