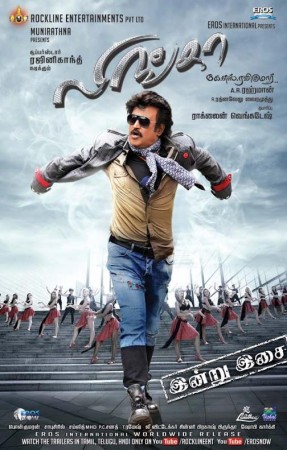 Looks like the road blocks for Rajinikanth's upcoming magnum opus is all cleared. The latest update in the "Lingaa" plagiarism case is that the Madurai Bench of the Madras High Court has dismissed the petition against the film, which confirms the release of the film on the superstar's birthday, 12 December.
The court had earlier deferred the case for Wednesday and the latest verdict has cheered all Rajini fans, who have been waiting for a positive nod from the judiciary.
The Bench dismissed the writ petition filed by an aspiring film-maker, Ravi Rathinam, accusing the crew of Rajinikanth starrer, "Lingaa", of having stolen the story from his unreleased film "Mullai Vaanam 999", based on the construction of Mullaperiyar dam.
The writ petition claimed that film's script was based on the life of Colonel John Pennycuick, a British engineer, the brain behind the construction of the Mullaperiyar dam and alleged that the makers of "Lingaa" have stolen the script after he uploaded it on YouTube last year.
Meanhwile, opposing the petition, both Rajinikanth and director KS Ravikumar had filed an affidavit. Ravikumar had claimed that the script of "Lingaa" was written by S Ponkumaran of Chennai, who had registered himself with the South Indian Film Writers' Association in 2010 under the title 'King Khan'. He also said the movie's screenplay was done by him, adding a few original elements.
The director also asserted that the story is not published anywhere and it would be baseless to file a copyright infringement case against it by just watching the trailers and added that the move is to harass the makers of the movie and force them to give a ransom for it.
Meanwhile, Rajinikanth made his affidavit more sensational when he said the case against "Lingaa" tarnished the name and fame enjoyed by him. He had also said that there are umpteen stories and articles revolving the subject and the petitioner apparently seems to have erroneously concluded that he has a copyright over such a topic.
Meanwhile, the Censor Board has issued a clear "U" certificate to the "Lingaa" and the film will reportedly be released in over 3,000 screens worldwide.