While "Lingaa" has beaten "Kaththi" at the box office in several Indian circuits, there are many regions overseas where it could not pip Vijay's movie.
Tamil movies have a limited market overseas but good viewership. The key circuits are the US, the UK and Malaysia. While "Lingaa" has made a record-breaking business in the US and managed to beat "Kaththi's record, the flick could not outshine Vijay's movie in the UK, Malaysia and Australia.
In the UK, "Kaththi" was opened in 56 screens and got fantastic reception from the audience. In its first weekend, it earned ₹2.19 crore and by the end of the second weekend in had raked in ₹3.13 crore. In comparison, "Lingaa" was released in 36 screens and minted ₹1.68 crore in the first weekend.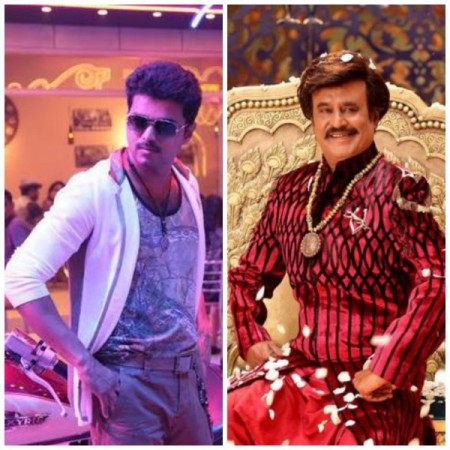 The collection was not encouraging in the second weekend for "Lingaa," where it just about managed to cross the ₹2-crore mark in the UK and lost to "Kaththi."
The other exciting circuit for "Kaththi" was Malaysia where its record has not been broken by "Lingaa". Here, Vijay's movie grossed in ₹3.30 crore in the first weekend and ended the second weekend with ₹3.74 crore. On the other hand, "Lingaa" earned ₹2.26 crore in its first weekend and ₹3.55 crore by the end of the second weekend.
However, "Lingaa" has not able to beat Vijay's "Kaththi" and lost by a narrow margin.
In the Australian box office, "Kaththi" was opened in 10 screens and earned ₹86.81 lakh in its first weekend. By the end of the second weekend, it had earned ₹1.01 crore.
"Lingaa" has failed to beat this record as it has grossed only ₹78.47 lakh till date.
Meanwhile, the Rajinikanth and Sonakshi Sinha starrer "Lingaa" has crossed the ₹100-crore mark to become the second Tamil movie of the year after "Kaththi" to achieve the feat.