Rajinikanth starrer "Lingaa" may have crossed the ₹100-crore mark and become one of the highest grossing movies of 2014, but the project seems to have become non-profitable for some distributors.
Producer Rockline Venkatesh sold the theatrical rights of "Lingaa" to Eros International on "cost of production" basis and had a profit sharing deal. Together, they sold the rights to different parties for different regions.
As the movie was billed as Rajinikanth's comeback, distributors reportedly paid fancy prices to procure the rights. They expected the film to be successful, like "Endhiran – The Robot". But "Linga" belied their expectations and has apparently lead to losses.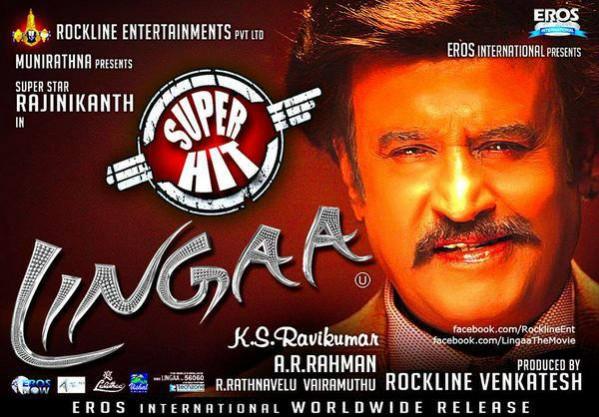 As a result, now, they are planning to organise a protest against the makers of "Lingaa".
"The producers, who were asked to wait until the Christmas Holidays for the collection to pick up, have now decided to go on a strike," reports Times of India.
The distributor for the Trichy-Tanjore region has reportedly released an audio note saying that all the distributors will come together on 10 January for a one-day hunger strike.
Rajinikanth has a reputation of paying money from his own pocket whenever his films have bombed at the box office. For example, he compensated some distributors when "Baba" and "Kuselan" failed to meet their business expectations. Now, distributors want the superstar to do the same for "Lingaa".
"Lingaa" has earned ₹150 crore (gross) worldwide from three languages (Tamil, Telugu & Hindi). The Kollywood movie made a pre-business of ₹200 crore by selling various rights, including theatrical. The movie was made with a budget of ₹120 crore.
"Lingaa" is directed by KS Ravikumar. Anushka Shetty and Sonakshi Sinha are the leading ladies starring in the film.