Rajinikanth's "Lingaa" has performed well in the opening weekend and got an earth-shattering worldwide collection. But has the movie grossed ₹100 crore worldwide?
There are many trade reports online, which are speculating that "Lingaa" has earned ₹100 crore in the first weekend. It is said the movie has grossed ₹55 crore alone from Tamil Nadu and has raked in ₹26 crores from the rest of India. The reports also claim that the film has earned ₹20 crore at international circuits.
However, there are a few trade reports, which claim that the ₹100-crore reports on "Lingaa" are fake. The speculations are being made without verifying the facts. It may be recalled that similar reports were aired on a TV channels, claiming that the film earned ₹60 crore on the first day. Later, it was revealed that it was a hoax.
Eros International has not revealed the collection of "Lingaa" yet and their silence seems to be paving way for such speculations. However, the industry insiders feel that "Lingaa" is estimated to have made about ₹56.5 crore in the first weekend in India.
Nonetheless, traders admit in unison that "Lingaa" has got the biggest opening for a Tamil movie in 2014 and it has made a record-breaking business on the first day. The movie has got mixed reviews from critics and audience. More or less, they are confident of the film reaching the ₹100-crore mark in the coming days.
However, the negative word-of-mouth seems to affect "Lingaa" to some extent and the response after the opening day has dropped in some regions. The multilingual film is reportedly made with a budget of ₹120 crore and the film made a pre-business of ₹200 crore from various rights.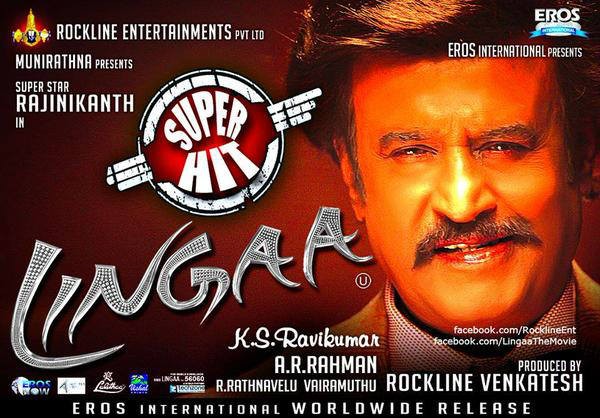 "Lingaa" needs to have a good run for at least 10 days for the distributors, who have paid fancy price to get theatrical rights of different regions, to recover the invested money. Only the good word-of-mouth can save the film from box office disaster.