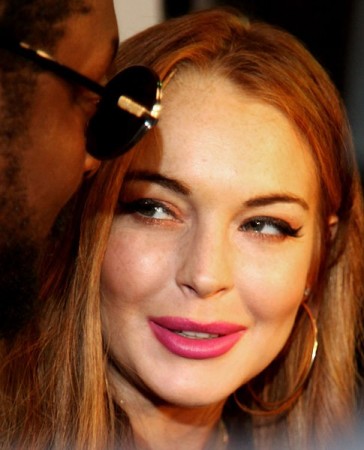 Lindsay Lohan has confessed that the leaked sex list, which appeared in "In Touch" magazine last month, belonged to her. The troubled television personality was under media scrutiny after a sex list penned in ink went viral on web. The list apparently had Lohan's A-list conquests, which she had written down herself.
In an interview with Bravo's "Watch What Happens Live" LiLo first told Andy Cohen: "I cannot confirm or deny it."
Later she confessed that the list belonged to her and was a part of fifth step in AA at Betty Ford.
"Someone, when I was moving during the OWN show, must have taken a photo of it. That's a really personal thing and it's really unfortunate," Independent quoted her.
The leaked sex list includes stars like Ashton Kutcher, Ryan Phillippe, Orlando Bloom, Justin Timberlake, Adam Levine, James Franco, Heath Ledger, Zac Efron, Benicio Del Toro, Joaquin Phoenix, Jamie Dornan and more.
Moreover, Lohan was recently seen making a guest appearance in "Two Broke Girls". She played a character of Claire-a bride to be and apparently did an awesome job.
"She's a really funny character," the star said adding: "I think she's a bit narcotic. She's getting married, but she doesn't know if she wants to and it's all about the cake," reported Hollywoodlife
It had also come to fore that Lohan threw tantrums on the sets of the hit girl comedy and was behaving like a diva. However, Kat Dennings played down the reports and tweeted, "This article is complete bullshit. Lindsay was prepared, sweet to everyone, & professional. Not nice to spread lies."
Even Beth took Lohan's side and tweeted: "This article isn't true. I second [Kat]." She even wrote that Lohan was extremely professional and "knew her sh*t"
(ED:VS)