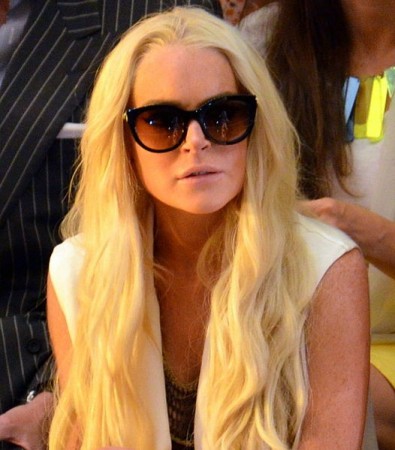 Lindsay Lohan made a shocking revelation during the finale of "Lindsay", her OWN reality show, on Sunday night, stating that she had a miscarriage while filming the show and that was what caused her to miss two weeks of shooting.
"No one knows this — I had a miscarriage for those weeks that I took off," Lohan said, according to reports. "That's why on the show when it says, 'she didn't want to come down, she doesn't want to come down,' I couldn't move, I was sick."
"And mentally, that messes with you," she added.
Lohan did not reveal who the father of the baby was, but recently admitted to being single and not ready to mingle as she wants to focus on her work. But a list of her alleged sex partners was recently leaked to the media, and it contained the names of several actors including Justin Timberlake, Ashton Kutcher, Colin Farrell and Adam Levine among others.
The list contains 36 names, and Lohan opened up about it during the finale saying she wrote the list while in rehab at the Betty Ford Center.
"That list that came out, that was a part of my [time at] Betty Ford. It's step number five or step number eight," she said referring to the 12 steps followed by Alcoholics Anonymous, according to the Huffington Post. "That was in my Betty Ford book, so that was really personal to my sponsor. You write that for your sponsor."
Lohan said that the list was possibly leaked by one of the two people who helped her move of the Beverly Hills Hotel.
"Pretty sure I know who it is, unfortunately," she said. "They're not a part of my life at all anymore. They might be on the show at some point, but they're not [in my life]."
The first season of "Lindsay" ended on Sunday, but it is immediately not sure if the show will come back for a second season. The premiere attracted less than 700,000 viewers and reports have it that Oprah Winfrey will decide the future of the show later this month.
(ED:VS)