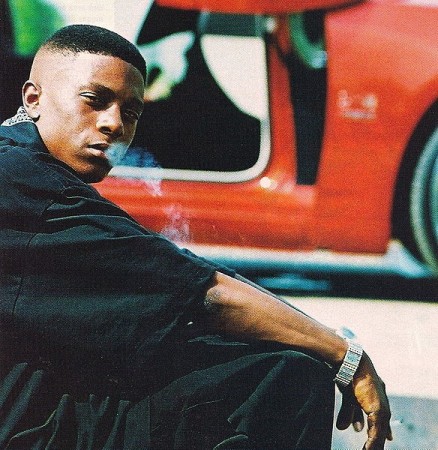 After serving four years of an eight-year prison sentence, rapper Lil Boosie has been finally sent home on Parole, according to various reports.
The rapper, whose real name is Torrence Hatch, was released from the Louisiana State Penitentiary in Angola at 7:10pm, WAFB reported. He was then reportedly transferred to a West Feliciana Parish Sheriff's Office facility in St. Francisville, where his family members were waiting.
The native of Baton Rough has fans throughout the world who have been doing "Free Boosie" campaigns ever since he was sent to prison.
Here are the top five things to know on the story about Boosie.
Terry Boyd Case: Boosie has been incarcerated since June 2010 on first-degree murder charges, after the death of fellow rap artist Terry Boyd (October 2009). He was accused of paying the 19-year-old Michael "Marlo Mike" to kill the 35-year old. But Boosie was found not guilty in the case.
Drug Smuggle Case: In November 2011, just months after being found not guilty on the murder charge, the rapper was found guilty on three counts of conspiring to smuggle drugs, which resulted in him being imprisoned for eight years.
May 20 Release Date: As of Wednesday afternoon, the Louisiana Department of Corrections had the rapper's official release date (on parole) listed as 20 May 2014. And it is not yet known why the release came much earlier than the stipulated time.
Parole Restrictions: Boosie's parole and probation restrictions could possibly stop him from going out of Louisiana or at least he will not be allowed to go out without permission. But the Times Picayune has said that it is too early to tell the specifics of those restrictions.
Press Conference Planned: Media houses have been sent invitations this week to a press conference that will offer interviews with the Baton Rough-based rapper. The conference invitation had the logos of both Atlantic Records and Trill Entertainment. It has been planned for Monday, 10 March at 1 pm (local time) at the W Hotel in New Orleans. "He will absolutely be there," an Atlantic Records representative said. "He'll be speaking to the press for the first time, after his release."