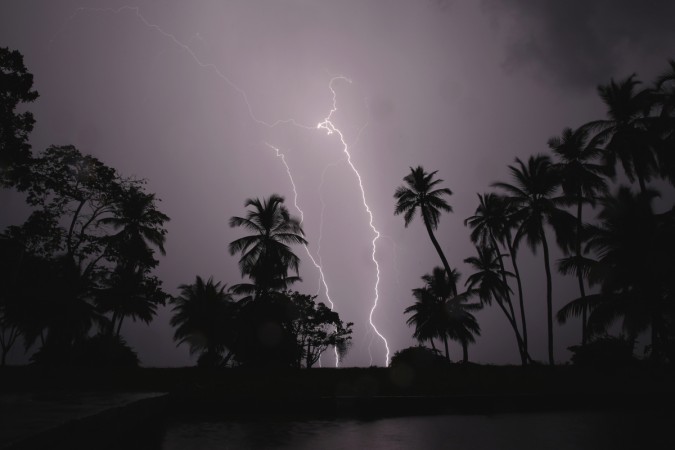 The beginning of the annual stormy season in Bangladesh has once again caused havoc due to lightning. As many as 65 people were killed in the South Asian country between Thursday and Sunday, Reaz Ahmed, director general of Bangladesh's Department of Disaster Management, reportedly said on Monday.
At least 90 people have died since March 2016, Voice of America reported. On Thursday, 34 people lost their lives after being struck by lightning. A day earlier, 21 persons were killed by lightning. Seven people died on Saturday and three on Sunday.
"As we have recorded, the lightning frequency has been increasing gradually since 1981, due to climate variability and increase in temperature. The temperature in the country marked a significant rise this year, which is apparently the cause behind the increased incidents of lightning," M Abdul Mannan, a meteorology department official in Dhaka, told VOA. In 2015, 274 people had died due to lightning strikes, according to CNN.
Lightning has killed mainly construction workers and farmers in rural areas of north and central Bangladesh. Two students were killed while playing football in Dhaka, BBC reported. The government is running a public education programme, Ahmed told CNN.
The victims' families are being given 20,000 Bangladeshi takas by the government, while 10,000 takas are being provided to the injured, CNN reported.
"We are discussing with our meteorological experts on why the deaths are higher this year," Ahmed said. Lightning storms are common in Bangladesh, and the severity increases between March and June. However, deforestation has reportedly aggravated the issue. The storms occur when strong cold winds from the Himalayas clash with the moist and warm winds coming from the Bay of Bengal.