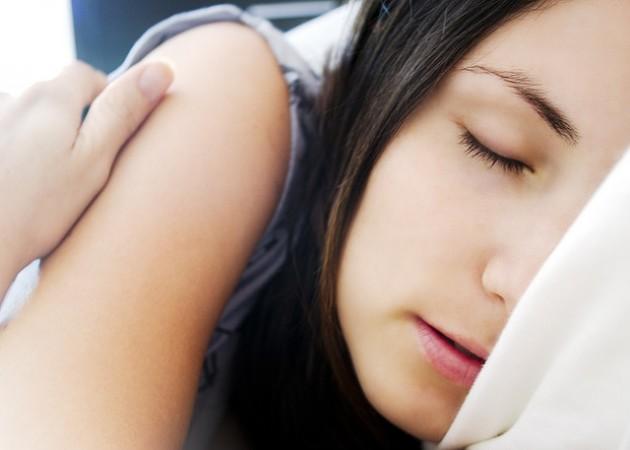 Exposure to too much light while sleeping at night can escalate the risk of obesity, shows latest research.
According to a study published in the American Journal of Epidemiology, presence of more light in the room was associated with an increased body mass index, waist-hip ratio, waist circumference and waist-height ratio in women.
The association between obesity and light exposure remained the same even after researchers analysed the role of other factors that contribute to obesity, including physical activity, sleep duration and presence of young children.
The study, conducted by a team of researchers from The Institute of Cancer Research in London, involved 113,000 women who were part of the Breakthrough Generations Study. Though, the study was originally organized in an effort to find out the root causes of breast cancer, the role of obesity in the deadly disease made researchers focus more on obesity and the factors that contributed to the occurrence.
"Metabolism is affected by cyclical rhythms within the body that relate to sleeping, waking and light exposure," co-leader of the study, Anthony Swerdlow, Professor of Epidemiology at The Institute of Cancer Research, London, said in a news release.
"The associations we saw in our study between light exposure at night and obesity are very intriguing. We cannot yet tell at this stage what the reason for the associations is, but the results open up an interesting direction for research."
Dr Matthew Lam, Senior Research Officer at Breakthrough Breast Cancer, said: "It's too early to suggest that sleeping in the dark will help prevent obesity, a known risk factor for breast cancer, but the association is certainly interesting."
Findings of the study support a 2010 research conducted on mice by researchers from the Ohio State University. In the study, exposure to dim light at night was associated with 50 percent increased risk of gaining excess weight, compared to sleeping in a darkened environment.
The hidden risk of sleeping in a room with too much light has been a topic of discussion from a long time. Previous research has linked exposure to light while sleeping to an increased risk of cancer and depression.
The findings come at a time when the world is struggling hard to fight obesity. A new study published in The Lancet this week found that the number of people who are obese or overweight have gone up dramatically over the last 30 years. According to the report, nearly 2.1 billion people (30 percent of total population) in the world are obese or overweight currently, compared to the 857 million people in 1980.