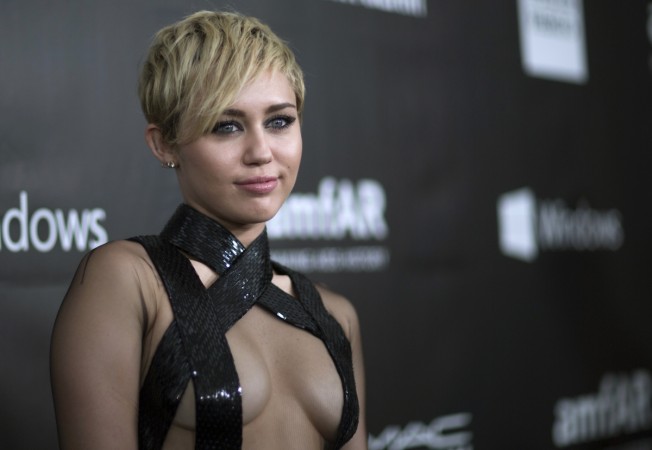 Of late, people seem to lap up any report circulated by the media without checking its credibility.
Recently, a fake story about American singer-actress Miley Cyrus being pregnant and forced into a rehab that appeared on the cover of Life & Style magazine went viral.
However, the truth being Miley Cyrus is not pregnant and also not being forced into a rehabilitation centre proves that the tabloid is completely untrustworthy. Last month, Life & Style published a fake story alleging the "Wrecking Ball" singer was expecting a child and it further continued to spread such fake news to spice things up.
The magazine states that a "source" informed them that "Miley fears she could be forced into rehab — while carrying [Patrick Schwarzenegger's] baby." The source reportedly further said, "Her period is late. Miley gave up drinking and smoking pot for a few weeks because of it, but she's having a hard time saying 'no.' Some people believe that she'd need professional help to stay sober for nine months."
Life & Style also reported that Cyrus took a pregnancy test in October whose result was positive. Back in April as well, the magazine had said that the "Adore You" singer was pregnant. It is strange how Life & Style keeps recycling the same fake story without being held accountable for getting it wrong.
According to Life& Style, the insider also said that beau Schwarzenegger "has suggested Miley check into rehab to get her issues under control."
The story was picked up by other media outlets like Celebrity Laundry. However, a representative for Cyrus clarified the matter to GossipCop.
Meanwhile, Cyrus was spotted puffing a "joint"-like looking cigarette at 7.30 am on her hotel balcony in Miami last Friday.
The 22-year-old was seen enjoying the joint with her favourite smoking partner, The Flaming Lips frontman Wayne Coyne, and another long-haired man, Daily Mail reports.