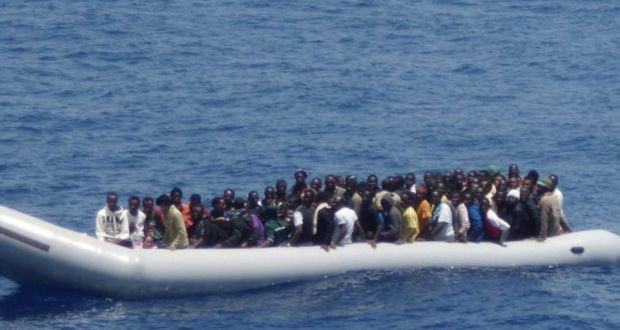 At least 600 are feared to have drowned in the Mediterranean sea after an illegal boat carrying 700 migrants capsized off the Libyan coast on Saturday night.
While there is still no clarity on the death toll, this latest tragedy is already being seen as one of the deadliest reported accidents at sea in over a decade.
A Reuters report has put the number of dead to 700. According to Times of Malta at least 50 have been rescued from the boat which was carrying 700 migrants.
The incident happened in an area off Libyan waters, 198 km south of Italian island of Lampedusa.
It is reported that at about midnight, the boat moved to a side to make way for an approaching merchant vessel and due to the sudden movement, the passengers on-board the illegal vessel also moved to one side causing the boat to capsize.
BBC citing Italian coastguards noted that a major rescue operation was under way.
The tragedy comes less than a week after 400 migrants drowned in a similar boat capsize off Libya coast last Sunday. Only 150 could be rescued in last week's mishap.
Reports later found that dozens of children were among the 400 African migrants from Libya.
The survivors were mostly sub-Saharan Africans. The current instability in the Middle East and Libya, including the rise of the Islamic State (Isis), has forced thousands of Africans to seek refuge in European countries. And for illegal smugglers, the Mediterranean Sea is a key route.
In February this year, more than 300 perished while attempting to cross the sea. According to UNHCR estimates, in 2014, more than 218,000 people crossed the Mediterranean and of these, at least 3,500 died at the sea.