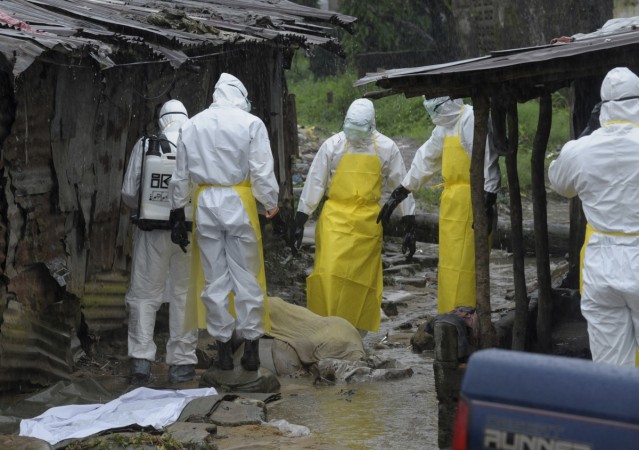 A 17-year-old boy in Liberia has reportedly died of Ebola, seven weeks after the World Health Organisation declared the country free of the deadly virus.
In a statement, country's deputy health minister Tolbert Nyenswah said: "A 17-year-old corpse was tested positive for Ebola virus. This took place in Margibi County. There is no need to panic. The corpse has been buried and our contact tracing has started work," Reuters reported.
The New York Times reported that the teenager died on 24 June in Nedowein, a town located close to the Liberia International Airport. The report noted that the boy was diagnosed with Ebola only after he died. The country's health department has launched an investigation to ascertain how the 17-year-old contracted the deadly virus.
Nyenswah, who heads Liberia's Ebola response team, has asked the citizens in the country not to panic as there is no known case as yet.
WHO declared the end of the Ebola outbreak in Liberia on 9 May, following which the United States' Centres for Disease Control and Prevention (CDC) changed the country's classification for Liberia to a country with former widespread transmission and current established control measures.
Ebola has killed over 4,806 people in Liberia since the epidemic broke out in West Africa in 2014, according to CDC.