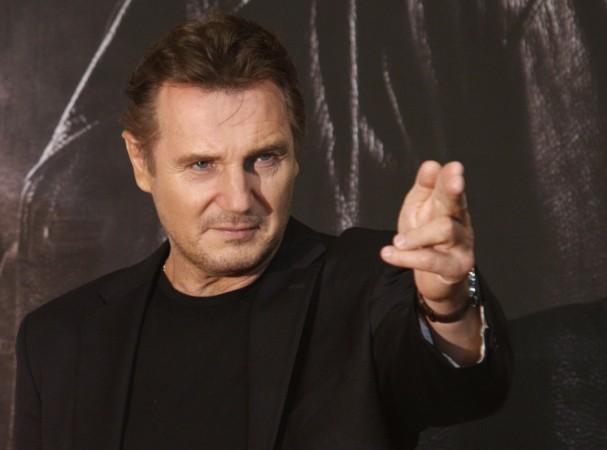 Liam John Neeson is known for playing some of the most iconic roles of all times, including Oskar Schindler in Steven Spielberg's Oscar-winning movie "Schindler's List" (1993) and Qui-Gon Jinn in "Star Wars: Episode I – The Phantom Menace" (1999).
Born on June 7, 1952, Neeson's other prominent movies include "Batman Begins" (2008), "Taken" (2008-15), "Clash of the Titans" (2010) and "The Chronicles of Narnia" (2005-10).
The 64-year-old actor has several awards to his credit. He has won an Academy Award for Best Actor, a BAFTA Award for Best Actor in a Leading Role and three Golden Globe Awards for Best Actor in a Motion Picture Drama.
As the renowned actor celebrates his 64th birthday today, we bring to you some of his most popular quotes:
"Every cliche about kids is true; they grow up so quickly, you blink and they're gone, and you have to spend the time with them now. But that's a joy."
"You think your life is going one way and then suddenly, you're on another track."
"For all of nature's wonder and beauty, it is also hostile and unpredictable."
"I do believe at the end of the night when you're with your family, the character gets hung up on the door like a coat, and is there to be taken on the next morning."
"In real life, wolves will do anything to avoid contact with mankind."
"It's extraordinary to look into a baby's face and see a piece of your flesh and your spirit. It makes you realise you are a part of the human race."
"I think there must be some other life forms, even if they're microscopic."
"I've had an unbelievable life. I've been very lucky. You do create your own luck too, you know? I never forget where I'm from. Whenever I pass a building site or see somebody digging a ditch, I always think, 'That's real work'."
Source: Brainy Quote