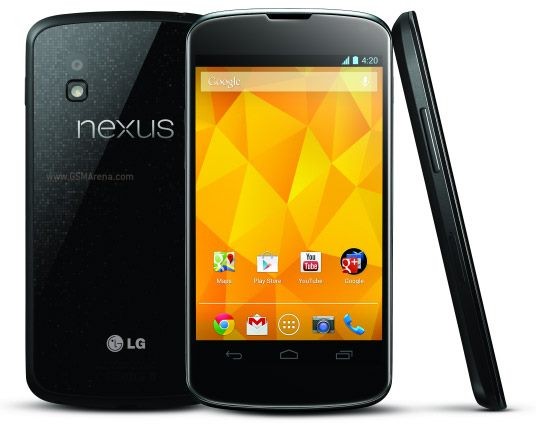 Technology major LG is yet to confirm the official launch of LG Nexus 4. But online retailers in the country have already started showcasing the smartphone on their websites as available for purchasing.
Retail website Saholic has listed the much-anticipated smartphone as available Nov 30 onwards, prompting consumers to believe that the device will soon make its way into stores earlier than expected.
The smartphone's rumoured availability comes in the midst of reports that LG is yet to finalize the launch date of Google's flagship phone in the country.
"However, our sources within LG have informed us that LG has not finalized the launch date of Google's flagship smartphone in India," said technology website Tech 2 citing sources in the company.
With the South-Korean firm previously saying that its Nexus 4 will debut in Asia by the end of the year, the latest report seemed to hold some truth to it.
Apart from Sahiolic, Nexus 4 is also said to be available on eBay, where the 8GB variant is priced at ₹25,990 and the 16GB is up for ₹29,990. The websites have changed the prices of both variants from the previously listed prices.
Despite the listings, LG has not commented on the said availability and price details of the smartphone. It is speculated that Google's flagship smartphone will likely join the high-end smartphone list.
LG unveiled the Nexus 4 in partnership with software and internet giant Google. The smartphone is powdered b a quad-core Qualcomm Snapdragon S4 Pro processor, clocked at 1.5GHz, and runs on Android 4.2 OS. The device sports a 4.7-inch IPS HD screen, packs 2GB of RAM and an 8-megapixel rear camera. The phone also features wireless charging and Photo Sphere - a camera feature that makes the device stand out from the rest.