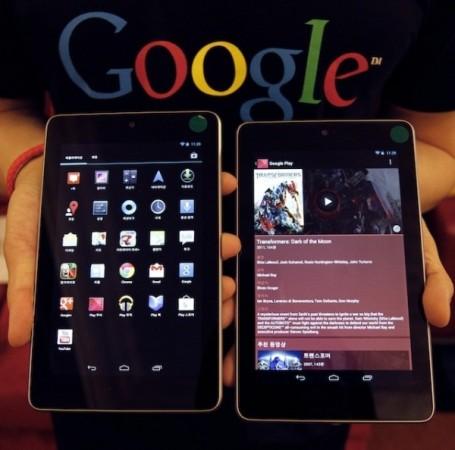 LG's Nexus 4 which was supposed to go on sale Friday has been postponed to 30 April as its release date. Google and LG co-developers of the flagship smartphone made record sales with stocks running out within hours on Google Play store in Europe and US, where it was received with great response. However, Nexus 4 is yet to make its debut in the sub-continent.
Earlier, Nexus 4 was actually due for a November launch in India, but the launch was postponed to January 2013 for unexplained reasons.
Nexus 4 again missed the January deadline, raising questions if the LG smartphone would ever make it to Indian shores. Now, popular Indian e-retailer Saholic raised consumers' hope by listing the availablity of 'LG E960 Nexus 4' for the fourth week of February.
A few days ago, Saholic had posted a notice on its website that Nexus 4 will be available by '15/03/2013', but now the online store made left consumers dissapointed by postponing the Nexus 4 availability to 30 April.
Users can visit the Nexus 4 page of Saholic.com and click 'Tell me when available' button to register their email-IDs to get an official notice about the Nexus 4 availability.
Recently, Google added India to its Nexus 4 and Nexus 7 pages (Click the US flag top right near 'Shop now' button to view the list of countries). The list names the countries in which Nexus devices will be available, but there is no official word from Google about when the smartphone will really be available in India.
Speculations are rife that the delay of Nexus 4 launch in India is reportedly due to a disagreement between the co-developers Google and LG over the pricing model for the Indian market.
Nexus 4 was first launched in US, Europe and in select markets across the world in late 2012.
In the US, Nexus 4 is sold for $299 (around ₹16,250) for 8GB and $349 (around ₹19,000) for the 16GB model. But, LG is reportedly considering to set a higher price tag for Nexus 4 in India.
Nexus 4 makers appear to have failed to take advantage of Nexus 4's popularity by not launching their flagship smartphone in India, which is one of the fastest growing smartphone markets in the world.
Key specifications of Nexus 4 include:
| | |
| --- | --- |
| Model | LG E960 Nexus 4 |
| Display | 4.7-inch WXGA display withIPS technology,1280x768p resolutions |
| OS | Android v4.2 OS (Jelly Bean) |
| Processor | Qualcomm Snapdragon S4 Pro CPU |
| Internal memory | 2GB RAM |
| Storage capacity | Available in 8GB & 16 GB |
| Camera | Rear: 8.0-megapixel cameraFront:1.3-megapixel camera |
| Network | 3G (GSM-850,900,1800,1900 MHz) |
| Additional specs | Wi-Fi 802.11 a/b/g/n, Bluetooth, NFC (Android Beam) SlimPort HDMI |
| Dimensions | 133.9x68.7x9.1 mm |
| Weight | 139 g |
| Price | expected to be around ₹30,000 (16GB) |