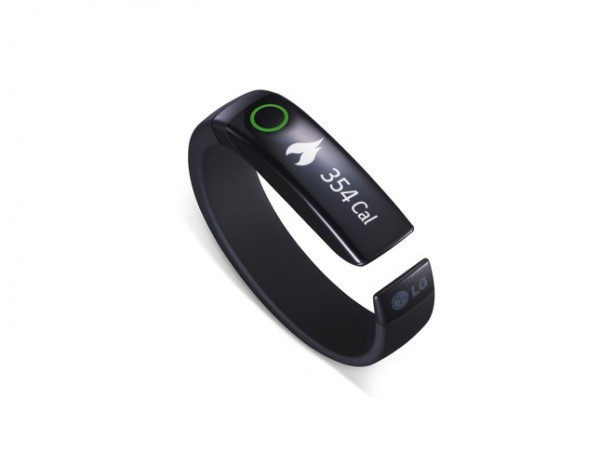 LG Electronics Inc. has finally entered the wearable gadgets market with its latest product - Lifeband Touch – sneaking in to compete with companies like Electronics Co. and Sony Corp.
The smart wristband priced $150 (approximately ₹8875) went on sale in the United States last month and is expected to be available in Asia and Europe in the next few weeks. It is currently available in two sizes – medium 6.5" (165mm) and large 7.1" (180mm).
The computerized fitness tracker will keep a check of users' activities from workouts to calories burned. It can be accessed on iPhone, iPad, Android devices and LG products like LG G Flex and LG G2 through LG Fitness app.
Features of LG Lifeband Touch
Bright Oled Touch Screen: It shows full range of fitness data like calories, speed, GPS data, heart rate, music and others by just pushing the button or flicking the wrist. It is water resistant (splash proof). However, a few reviewers are of the opinion that the users will find difficult to check the data in sunlight, as the screen is black and white.
Compatibility: Lifeband Touch interfaces with MyFitnessPal and RunKeeper and is in sync with LG Fitness App and can download free from Android and iOS devices through Bluetooth. It is compatible with with iOS 6 and iOS 7 for iPhone (iPhone 4S/5/5S/5C) and iPod Touch; Android 4.3 and 4.4; Android 4.2 for LG G2, LG Nexus 5, LG G Flex, Samsung Galaxy S3, Galaxy S4, Galaxy Note 2, Galaxy Note 3 and Galaxy Round.
Music Control and Phone: Users can play their favorite songs from the playlist. Incoming phone calls can be attended without any interruption even during workouts and music functions can be controlled on the screen. The iOS users will also be able to see the caller's information while receiving a call through an update in August.
3-Axis Accelerometer and Altimeter: The 3-Axis Accelerometer measures acceleration forward, backward and side to side.
Specifications
Tracking Metrics: Steps, Distance, Speed, Runtime of workout, Calories, Pace, Climb up/down
Display: OLED Full Touch automatic and touchscreen display with a screensize of 0.91-inch with a 128 x 32 resolution.
Heart Rate Monitor Capability: LG HRM Earphones, Polar H7/H6, Zephyr HxMTM Smart, Wahoo Blue HR
Battery: Rechargable battery that can last five days without Bluetooth link and two to three days with Bluetooth link.
Notification: Smartphone call and message notification, wake up alarm and activity achievement performance.
Connectivity: Bluetooth (BT4.0 LE)
(Image Credit: Screenshot from LG Official Website)