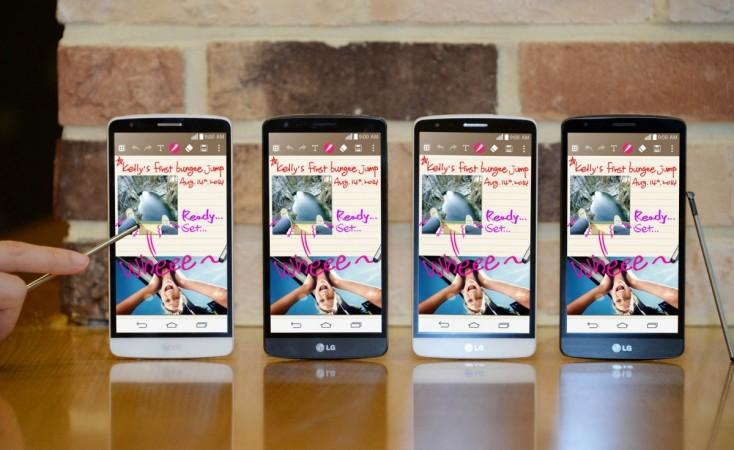 Hype around the much-awaited LG LG G4 is gaining momentum with its release date drawing closer. Latest report has it that it would boast of a special camera that could beat the one seen in high-end smartphones like Apple's iPhone 6, Samsung Galaxy S6 and HTC One M9.
The LG G4 is expected to be unveiled at the company's scheduled event on 28 and 29 April to be held in six cities - New York, London, Paris, Seoul, Singapore and Istanbul. The company has sent out a press invite that reads: "SEE THE GREAT FEEL THE GREAT."
The South Korean electronics giant has also released a teaser video of the LG UX 4.0, hinting that the arrival of the G4 is not far off, as it is scheduled to come with the company upcoming flagship smartphone.
The LG LG G4 will come with in-house 16MP main camera module featuring a wide f/1.8 aperture that allows 80% more light than the 13MP snapper found in LG G3, and a new front camera that utilizes ultra-thin IR filter, according to a report by GSMArena. However, it is to be seen if the wide-angle camera will beat the ones seen in Apple's iPhone 6, Samsung Galaxy S6 and HTC One M9 when it is released.
The device is expected to sport a 5.5-inch Quad HD LCD display with 2,560x1,440 pixels, powered by a 64-bit octa-core Snapdragon 810, come packed with 32GB internal memory and 3GB RAM, and house 16MP-20MP main camera with OIS feature.. However, a tipster with the handle @OnLeaks tweeted that it will have a 5.6-inch screen with 1440 x 2560 pixels.
There are conflicting reports on the features of the purported device with The REM claiming that it will come with a 5.7 inch HD –IPS +LCD display, Qualcomm Snapdragon 801/802/805/808 that clocks at 3GHz, Android 5.0 Lollipop, 3/4GB RAM with microSD card up to 128GB, and 15 to 17MP main camera and 3 to 4MP front snapper, while iKnow Today claimed that the device might sport a 5.5-inch or 5.9-inch screen, powered by Qualcomm Snapdragon 808 or 810 processor and house a 3500 mAH battery.