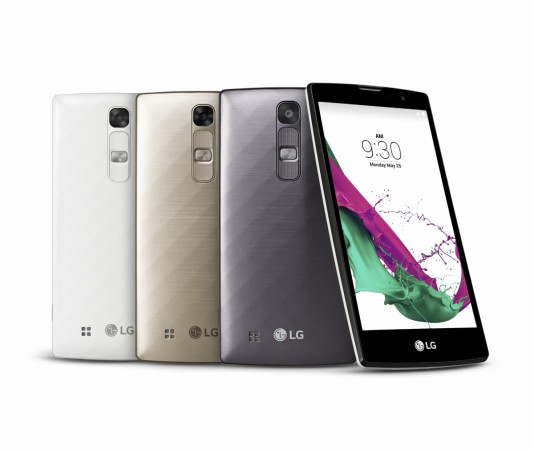 The LG G4 may have hit the stores just a few weeks ago but people have started talking about the company's next flagship smartphone dubbed as the LG G5. The upcoming device is expected to come with a special feature not seen in the recently released G4, and that is iris scanner.
Interestingly, people have started speculating on the release date of the LG G5 though it is still almost a year to go before seeing the light of the day. Reports have claimed that the next-generations device could be launched in the first half of 2016 after the G4 completes a one year cycle in the market.
WhoWired has claimed citing local reports that the LG G5 will feature an iris scanner and that Korea-based firm specialized in biometrics called IRIENCE has "completed the development of a hardware module for the iris recognition technology" and is currently upgrading its algorithm process including increasing the recognition range from around 30 cm to 50 cm."
IRIENCE is expected to complete the development of the technology in two or three months, according to the report.
Introduction of an iris scanner will please the users as it will strengthen security of a device. The new technology will set LG apart from its competitors like Apple and Samsung.
Not much is known about the features of the LG G5 but it should come with several feature upgrades over its predecessor. The LG G4 sports a 5.5-inch IPS LCD capacitive touchscreen with 1440 x 2560 pixels (538 ppi pixel density), powered by Qualcomm Snapdragon 808 and run on Android 5.1 Lollipop. It comes packed with 32 GB internal memory expandable up to 128 GB and 3 GB RAM, houses a 16 MP main camera and 8MP front snapper, and a Li-Ion 3000 mAh battery.