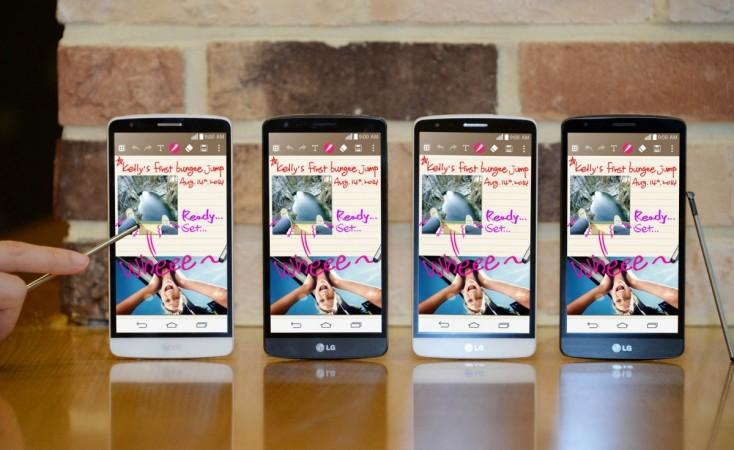 The much-hyped LG G4 is likely to hit stores soon, with the South Korean electronics giant having teased the LG UX 4.0, which is expected to debut with the LG G3 successor later this month.
LG has not revealed the release date of its flagship smartphone – the LG G4 – but has given out a strong hint that it would be unveiled at the company's scheduled event on 28 April. The company has sent out a press invite that reads: "SEE THE GREAT FEEL THE GREAT."
Sending out another hint that the release date of LG G4 is not far off, LG has released a teaser video of the LG UX 4.0 which will come with the next-generation device.
"LG UX 4.0 is a simple and intuitive UX to everyone, as well as easy-to-use, features that provide a high level of functionality as a specialised unit through the user settings," wrote LG on its official website (translated from Korean by NDTV).
It comes with special feature like letting users take pictures even when the phone is locked by double clicking the volume button.
Meanwhile, the LG G4 was expected to be announced at the Mobile World Congress but that didn't happen. The LG G4 is expected to feature a 5.6-inch screen with 1440 x 2560, according to a tweet by a tipster with the handle @OnLeaks.
Reports suggest the LG G4 will be powered by a 64-bit octa-core Snapdragon 810, come packed with 32GB internal memory and 3GB RAM, and house 16MP-20MP main camera with OIS feature.
On the other hand, The REM has reported that LG's upcoming device might have features such as 5.7 inch HD –IPS +LCD display, Qualcomm Snapdragon 801/802/805/808 that clocks at 3GHz, Android 5.0 Lollipop, 3/4GB RAM with microSD card up to 128GB, and 15 to 17MP main camera and 3 to 4MP front snapper. iKnow Today claimed that the device might sport a 5.5-inch or 5.9-inch screen, powered by Qualcomm Snapdragon 808 or 810 processor and a 3500 mAH battery.