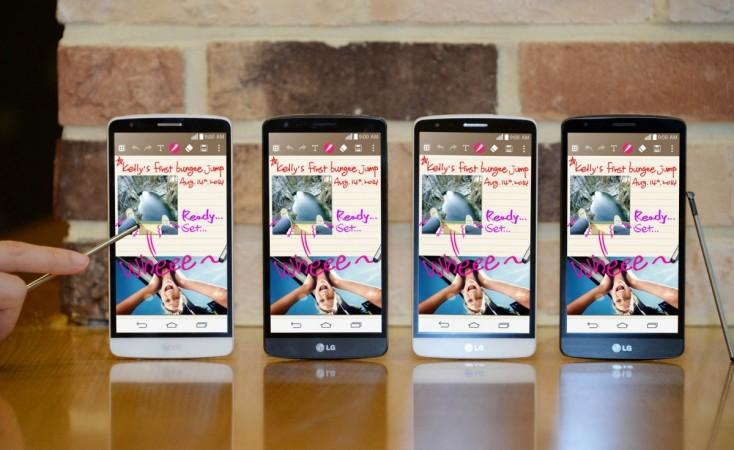 LG G3 was no doubt one of the most beautiful smartphones released in 2014. It has the looks, build quality and good specifications, and its stupendous success has led to high expectations from its successor, the G4.
However, it looks like the G4 will live up to the expectations of its fans if latest reports are anything to go by. The upcoming next-generation smartphone is expected to have several feature upgrades over its predecessor, giving gadget lovers a reason to grab it when it is launched.
According to a report by Phone Arena, a leaked document has revealed an LG phone with model number LG-H810 which is believed to be the LG G4 for AT&T. It also claimed that the device will come with features like Qualcomm Snapdragon 810 processor and 1440 x 2560 screen resolution. The same website had earlier reported that the device would come packed with 3GB RAM and 5312×2988 picture resolution, giving a clear hint that it would come with a 16MP camera.
A report by The REM had earlier claimed that the G4 will come in two models - one with 32GB internal memory and 3GB RAM, and the other with 64GB storage and 4GB RAM – and sport a 5.7 inch HD –IPS +LCD screen. It went on to claim that the device would run on Android 5.0 Lollipop, and have a 15 to 17MP main camera and 3 to 4MP front snapper.
In another report by iKnow Today, the upcoming G4 is expected to have a big screen - 5.5-inch or 5.9-inch display with 2/4K resolution and screen protected by either sapphire crystal glass or Corning Gorilla Glass 4, and powered by Qualcomm Snapdragon 808 or 810 processor, and 3500 mAH battery.
The features of the device mentioned in the reports are not confirmed yet but it won't come as a surprise if they are seen when launched. The device is expected to be unveiled at the upcoming Mobile World Congress 2015 (MWC 2015) in March.