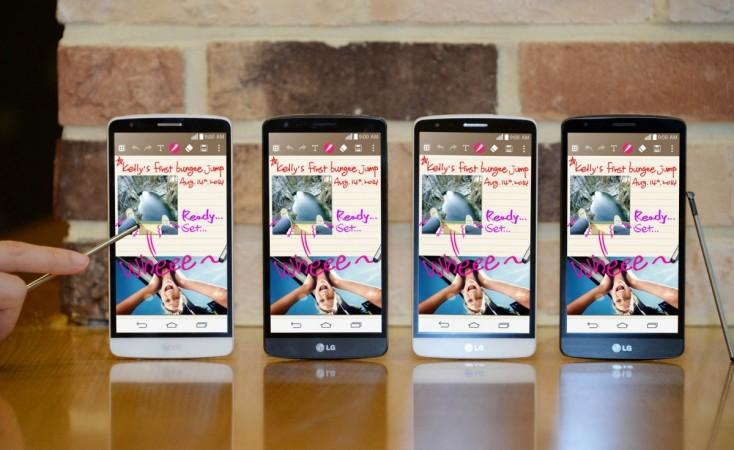 LG has finally admitted that it encountered an issue with the Qualcomm Snapdragon 810 processor while testing it on one of its devices but it has been resolved, giving clear hint that the release of its flagship smartphone, the G4, may not be delayed.
It was earlier reported that the South Korean electronics giant might delay the launch of LG G4 after Snapdragon 810, the processor that is expected to power the next-generation device, had a problem with the LG G Flex 2.
The company initially denied having any issue with the Qualcomm's latest mobile processor but has finally admitted to it while addressing the media on its Q4 2014 earnings, according to ZDNet (via GFGames). It went on to say that the issue has been solved and "the LG G2 Flex and the LG G4 will be released on time."
There were reports that the LG G4 could be unveiled at the upcoming Mobile World Conference 2015 (MWC 2015) from 2-5 March but it is very likely to be announced at a later date, perhaps in the month of May.
The device is expected to come with features like Qualcomm Snapdragon 810, 1440 x 2560 screen resolution, 3GB RAM memory, and 5312×2988 picture resolution, according to a report by Phone Arena. The device could have a 5.5-inch or 5.9-inch display with 2/4K resolution, sapphire crystal glass or Corning Gorilla Glass 4 screen, Qualcomm Snapdragon 808 or 810 processor, and 3500 mAH battery, according to iKnow Today.
In another report by The REM claimed that the G4 will might launch two models - one with 32GB internal memory and 3GB RAM, and the other with 64GB storage and 4GB RAM – and sport a 5.7 inch HD –IPS +LCD screen besides coming with features like Android 5.0 Lollipop, and a 15 to 17MP main camera and 3 to 4MP front snapper.