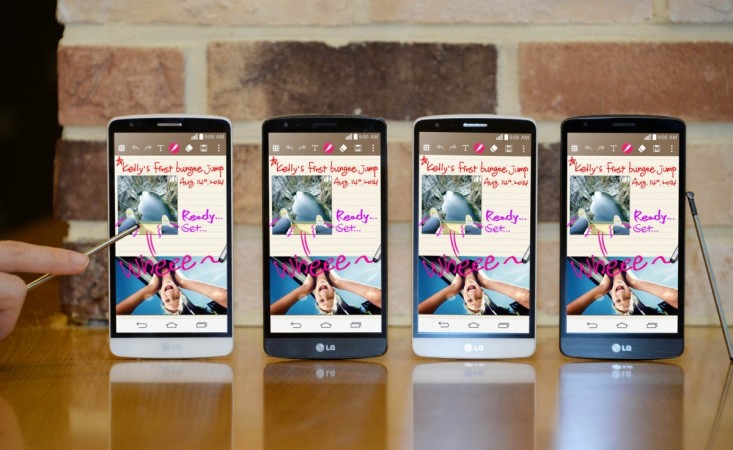 In what could come as a surprise to many LG fans, reports have been doing the rounds that the upcoming flagship smartphone, the G4, will sport a screen smaller than its predecessor, the G3. However, it is unlikely to happen as big-screen devices are trending today.
The LG G4 is expected to be unveiled at the upcoming Mobile World Congress 2015 (MWC 2015) in March or in May though official announcement is still awaited.
According to a report by Stuff (via Techmaniacs) citing a source, there are possibilities of LG launching its next-generation smartphone, G4 with a screen smaller than its predecessor, the G3. It is expected to have a 5.3-inch Quad HD display compared to the 5.5-inch seen in the G3. The website also added that the device could have features like 3GB RAM, Snapdragon 810 processor, and 16MP camera.
However, LG is very unlikely to reduce the screen size of its smartphone as its counterparts are launching devices with big screen. According to reports, smartphones – HTC One (M9) and Samsung Galaxy S6 – are expected to come with 5.5-inch display, while the Sony Xperia Z4 could sport either a 5.4-inch or 5.5-inch screen.
In the meantime, reducing screen size may disappoint fans but it will increase picture sharpness and make the device handier.
There are conflicting reports on the specifications of the LG G4 with Phone Arena claiming that an LG phone with model number LG-H810, which could be the G4 for AT&T, has been revealed in a leaked document. It claimed that the device has features like Qualcomm Snapdragon 810 processor 1440 x 2560 screen resolution, 5312×2988 picture resolution and 3GB RAM.
Earlier reports suggested that the device would sport a 5.7 inch HD –IPS +LCD screen, run on Android 5.0 Lollipop, and house a 15 to 17MP main camera and 3 to 4MP front snapper. However, iKnow Today claimed that the G4 might come with either a 5.5-inch or 5.9-inch display with 2/4K resolution, sapphire crystal glass or Corning Gorilla Glass 4, Qualcomm Snapdragon 808 or 810 processor, and 3500 mAH battery.