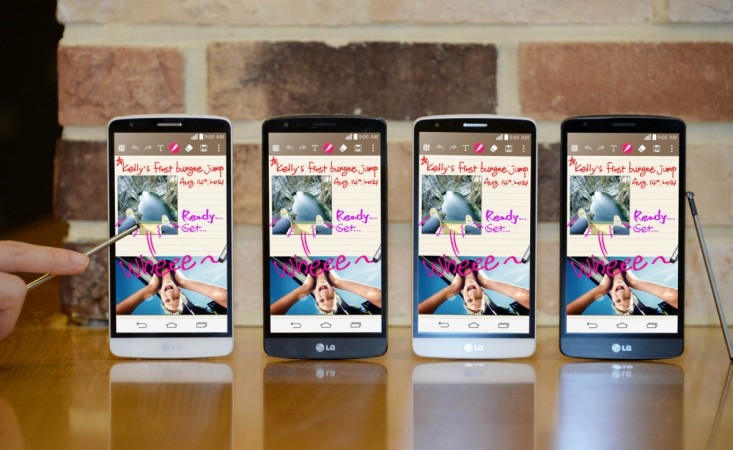 Speculations on LG G4 Note have started doing the rounds even before the South Korean electronics giant announces the release date its upcoming flagship smartphone, the G4. It is reported that the mobile phone makers are entering big screen market, which is ruled by the likes of Apple Inc and Samsung.
LG is tight-lipped on its purported big screen device, but is mobile chief Cho Ju-no had hinted at the recent Mobile World Congress (MWC 2015) event about a possible device with bigger screen by revealing that that the company is planning to release two premium devices this year, one in the second quarter and the other in the second half of the year.
The South Korean electronics giant is releasing a new phablet, called the G4 Note this year, Korea Herald (via 9t05Google) reported citing sources. The report went on to claim that the device might sport a 5.5-inch 3K display with 600ppi pixel density), and a curved design.
Nothing much is known on the specification of the device but it is expected to come with at least the ones seen in the G4 smartphone.
The LG G4 is expected to be powered with a 64-bit octa-core Qualcomm Snapdragon 810 processor, run on Android 5.0 Lollipop, come packed with 3GB RAM and microSD card up to 128GB and house a 3,500mAH battery. It is also expected to come with a 17mp or 20mp main camera and 4mp front snapper, and fingerprint scanner.
The speculated features of the LG G4 could be taken as a hint, as the Note device will not come with specifications inferior to the next-generation smartphone. In fact, the G4 Note might come with improved features like Samsung does to its Note series.