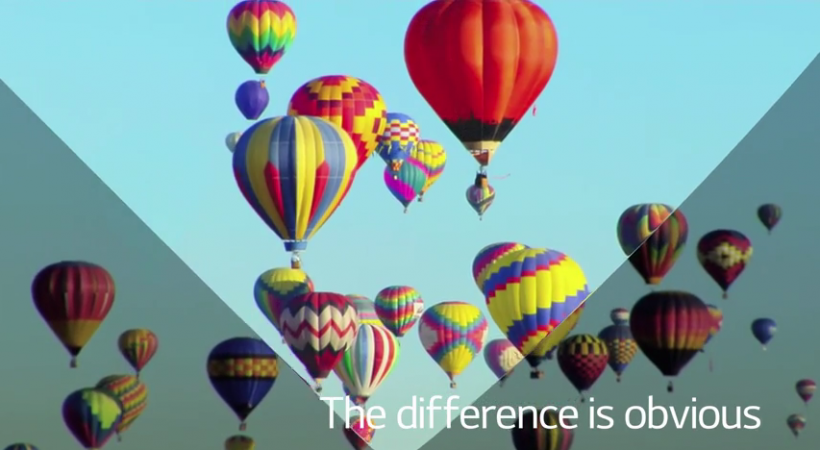 By launching a new trailer video, LG tried to create some buzz about its upcoming G4 smartphone. In the video, LG boasts the high standards of its IPS Quantum Quad-HD display and hints at the design of the new flagship smartphone.
It is interesting to watch LG make some waves in the smartphone industry, which is currently witnessing the booming success of handsets like Apple iPhone 6, Samsung Galaxy S6, and S6 Edge. LG must do something out of the box to win back its existing customers as well as make a lasting impression on some new buyers.
The new promotion video adds to the string of teasers the company has been releasing to build up anticipation. According to LG, the G4 display shown in the video is 25 percent brighter and also boasts of 20 percent wider colour range than the G3 smartphone. Interestingly, LG also briefly showed the front panel of the G4, featuring an edge-to-edge screen. But, reports suggest that the G4 will sport bezels on both edges, albeit thin ones.
Previously, LG also teased leather stitched rear for the G4 with the handset's name on it, which is also shown towards the end of the new video. According to Pocket Lint, LG G4 will come in at least six variants with different leather back colours. Besides the display and rear design, LG also teased the camera module of the device that can capture 80 percent more light than its predecessor. According to Business Korea, LG will achieve the new camera standard by equipping G4 with a bigger lens.
So far, LG has confirmed quite a few details about its upcoming flagship, but also left out some details for the main event. The handset will feature a 5.5-inch QHD display with 535ppi, 16MP rear-facing camera with f/1.8 aperture, laser autofocus, LED flash, and an 8MP front snapper.
There are other leaked details about the G4 smartphone that suggests the handset to come with leather and plastic rear panels, microSD card support, 3,000mAh battery, and manual camera settings for those who want to take photos with their own shutter speed, OIS, brightness and contrast.
LG will finally put all rumours to rest when it officially launches the G4 smartphone on 28 April.