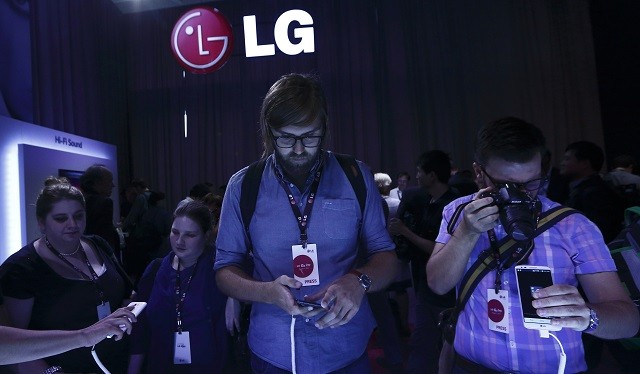 Consumer electronics giant LG is reportedly planning to launch the company's 2013 flagship phone G2's successor (touted as G3) in mid-May this year.
Korean media house Asiae, citing industry sources, claims LG would unveil the new 2014 marquee phone on 17 May.
LG G3's mid-May launch seem to be a little premature as its predecessor G2 had made its debut in August 2013. However, many believe the company may try to make a dent in the sales of Samsung's Galaxy S5, which is rumored to get released in March/April.
The new LG G3 is pegged to boast a bigger display - 5.5-inch screen - with superior QHD (aka 2K) 2556 x1440p resolution and run on the company's in-house Odin Octa-core CPU. Other specifications include 16-megapixel camera with OIS (Optical Image Stabilization) and finger-print sensor based biometric technology for secured screen locking
The new report brings back the memory of Samsung-LG rivalry in 2013, when both companies tried to outpace each other by launching flexible smartphones to the market. Though Samsung won the race by launching Galaxy Round in early October, LG had the last laugh as the company's G Flex (launched few weeks later) got more appreciation from tech critics for its true bendable feature (as well as flexible battery), and a revolutionary self-healing feature of the phone's back-cover.
Now, it remains to be seen if LG will be able to pull off a similar stunt in 2014, by adding innovative and high-end features in G3, to give some stiff competition to Samsung Galaxy S5, which is expected to boast a metal shell and Iris-scanner bio-metric technology.
In related news, LG is also rumored to pull the wraps off the Optimus G Pro 2 in the upcoming international electronics trade show MWC (Mobile World Congress) 2014. G Pro 2 is expected to feature 5.9-inch QHD screen.