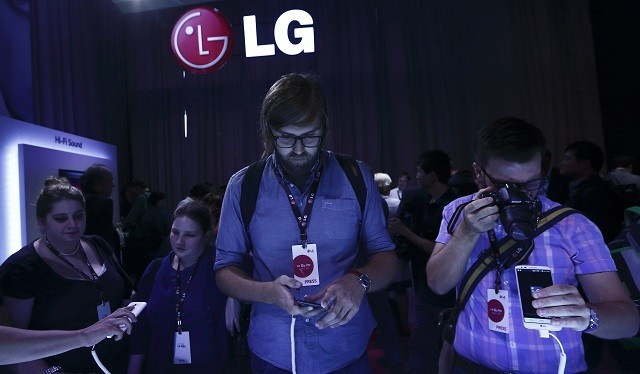 South Korean electronics major LG is said to be working on a mini version of its LG G2 flagship smartphone, following the likes of Samsung Galaxy S4 mini and HTC One mini.
The LG G2 mini is said to be targeted at consumers who are looking for a smaller version of the G2 handset with good internal specifications.
The smartphone is said to be currently under production and will arrive with a smaller screen size of 4.7 inches with full HD resolution screen and a quad-core Snapdragon processor paired with 2GB RAM, reported The Inquirer.
The other specifications are said to be nearly the same as those found in LG G2. LG is yet to make an official confirmation on the features.
The LG G2 mini smartphone is speculated to be showcased at the upcoming CES (Consumer Electronic Show) 2014 event which will be held in January 2014 or at the MWC (Mobile World Congress) 2014 event in February 2014, reported Android Guys.
LG G Pad 8.3 Google Edition Revealed
The Google Play Edition of LG G Pad 8.3 handset is finally out with the latest Android 4.4 Kitkat OS.
The device is currently available at the Google Play Store in the US for $349. There is no word on when the handset will reach other markets.
Following are the specifications of LG G Pad 8.3 Google Play Edition:
- 8.3-inch Full HD display with 273ppi pixel density
- 1.7GHz Snapdragon 600 processor paired with 2GB RAM
- 16GB internal storage which can be expanded up to 64GB via MicroSD card
- 5.0-megapixel rear and 1.3-megapixel front camera
- 4,600mAh Li-Po battery
The tablet sports a sleek profile and includes an aluminium backplate with a white polycarbonate, reported Android Authority.