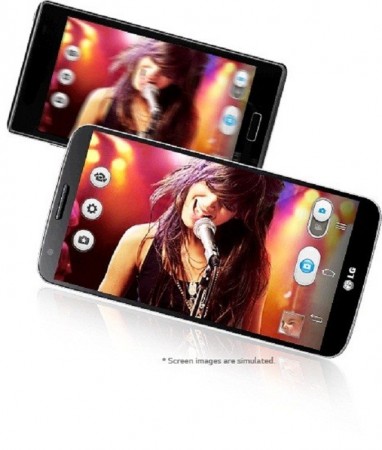 Android 5.0 Lollipop update is by far the best Android OS ever and smartphone users are closely watching for the software's arrival on their respective smartphones. Like many others, LG smartphone owners are too anticipating the roll out, especially the ones who own the 2013's LG G2 smartphones.
In a highly unexpected news, a leaked screenshot of LG G2 smartphone running Android Lollipop is doing the rounds on the web. It brings a hope for G2 owners that the latest Android OS will arrive on their smartphones soon.
Now it appears that the LG G2 smartphone will join the slowly growing list of devices with Android 5.0 Lollipop. According to a report from Customs Today, LG G2 smartphone will finally get the Android 5.0.1 Lollipop update in early 2015. If the rumor is to be believed, then G2 smartphones will undergo massive changes with the new OS.
The previously leaked screenshot by an Italian news site, TuttoAndroid, showed us that the latest Android update will not just skip the 5.0 Lollipop update in favor of a more recent 5.0.1 update but will also bring new changes to the UI. According to the report, the latest Android update on LG G2 smartphone will bring the critically-acclaimed LG GUI interface, which was first introduced in the G3 smartphone earlier this year.
Given the vague timeline for the Android 5.0.1 Lollipop on LG G2, there are some caveats that must be considered before getting your hopes high. The updated LG G2 shown in the screenshot had model number F320L, which is for the LTE version of the handset exclusively available in South Korea. Also, LG hasn't shared any plans to release Android 5.0 update for the LG G2, indicating minimal chances of getting the OS rolled out to G2 users internationally like in the US and India.
In the meantime, Google is currently working on the latest Lollipop 5.1 version expected to be released soon. The web giant is also addressing pressing concerns like memory leak bug in some Nexus and other smartphones.