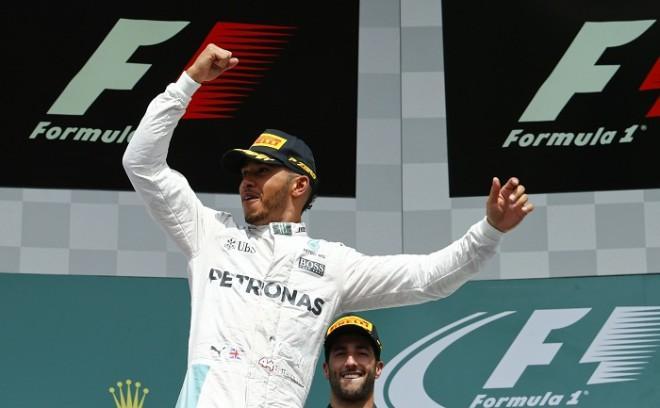 After a below par start in the first few races of the season, defending champion Lewis Hamilton had to find his mojo to retain his title, with his Mercedes teammate Nico Rosberg in dominating form. Hamilton changed gears in style, winning the last four races of the F1 season, including the German Grand Prix, on Sunday.
The Formula One season will go on a break for around a month as the next race is now only scheduled in the last week on August. Of all the drivers, Hamilton deserves the break the most, after some outstanding performances.
Consistent wins from the British driver reflects the amazing character of the defending champion, who was troubled with engines failures in the earlier part of the season. Hamilton, along with his garage mechanics, must be happy with the way things have changed.
"I won't be going skydiving, but I'll definitely be relaxing. I'll have my dogs with me and with family and friends. I think the whole team – everyone back at the factory and everyone here – have worked so hard this first half of the season and they all need a break, so I think it's really well earned by everyone, so thank you," Hamilton told reporters.
Overall, Hamilton has won six of the last seven races. The British driver, who was pipped to pole by Nico Rosberg in the qualifying session on Saturday, was pleased with his performance on raceday, where he did not make a single error. Hamilton overtook Rosberg in the first lap and never looked back. Red Bull drivers Daniel Ricciardo and Max Verstappen finished the race in second and third position, while Rosberg came in fourth.
"I think today I didn't make any mistakes, so in my heart I'm happy with what I did today. I came to do a job... yesterday wasn't perfect, but you learn from those things and today was a real show of looking at the glass half full and filling it up today," Hamilton said.
With this win on Sunday, Hamilton has increased his lead in the drivers' championship to 19 points, with a total of 217 points compared to Rosberg's 198.