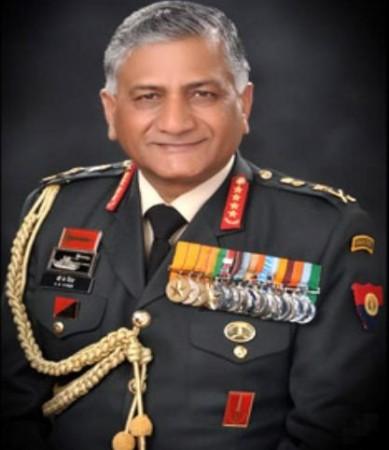 Indian Army Chief General VK Singh has come under fire over the leak of his letter to Prime Minister Manmohan Singh stating that the country's armed forces do not have ammunitions to defeat the enemy.
Reacting to the Army Chief's letter to the PM, Defence Minister AK Antony told the Rajya Sabha on Wednesday that making secret letter public is harmful for the country and that the government is determined to do everything to ensure national security.
"Publishing the contents of the secrets in the public debate will serve our national security. Our defence preparedness is strong. I assure this house and the nation that it is our intention to keep it strong," Antony told the Rajya Sabha, which was adjourned over the controversy.
BJP leader Venkaiah Naidu said that the leakage of the Army Chief's letter is very unfortunate and a serious issue.
The Left, the Biju Janata Dal (BJD) and the Janata Dal (United) have demanded strict action on people responsible for the leakage of the letter while Samajwadi Party (SP) thinks the Army Chief should be sacked if he leaked the letter.
In a letter dated March 12, the Army Chief questioned the defence capability of the country. He claimed that the army tank regiments lack ammunition to defeat enemy tanks, the air defence is almost outdated, the infantry lacks critical weapons and even the Elite Special Forces are short of essential weapons. He urged the PM to take suitable steps to improve arms and ammunition.
The letter of the Army Chief came just on the heels of his claim that he was offered Rs 14 crore bribe to clear the purchase of 600 sub-standard trucks by an equipment lobbyist.