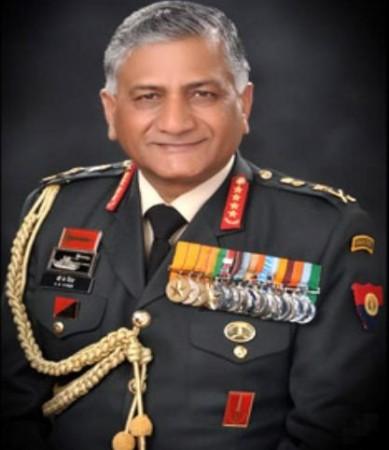 Indian Army Chief General VK Singh has finally broken his silence on the leakage of his letter to Prime Minister Manmohan Singh. He said that he was not responsible for the leak of the confidential letter and termed it as "high treason".
"This is an outrage! Official communication with the PM, RM or anybody for that matter with the Chief of the Army Staff is privileged information. The leaking of the letter should be treated as high treason," IBNS quoted the Army Chief as saying.
"This cynical approach to tar my reputation has to stop. The source of the leak has to be found and dealt with ruthlessly," said Singh in an emailed statement.
In a letter dated March 12, the Army Chief questioned the defence capability of the country. He claimed that the army tank regiments lack ammunition to defeat enemy tanks, the air defence is almost outdated, the infantry lacks critical weapons and even the Elite Special Forces are short of essential weapons. He urged the PM to take suitable steps to improve arms and ammunition.
He had earlier claimed that he was offered Rs 14 crore bribe to clear the purchase of 600 sub-standard trucks by an equipment lobbyist.