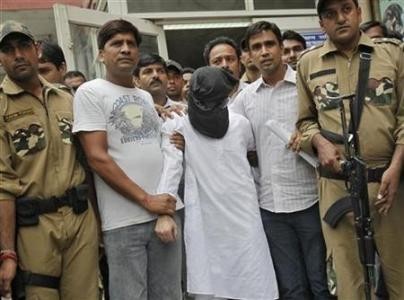 Since his arrest on June 21, alleged Lashkar-e-Toiba (LeT) terrorist Zabiuddin Ansari alias Abu Jundal has shed light on the people, groups and conspiracies involved in terror trainings and the attacks against India.
Jundal's startling revelations suggested that LeT had planned to launch an attack, similar to the one at Lahore Police Academy, against the Nashik Police Academy in Maharashtra. However, the banned-terror outfit recoiled from carrying out the attack plans following some key arrests in the Pune German Bakery bomb blast incident that took place in February 2010.
On March 30, 2009, Taliban attacked the Lahore Police Academy and killed over 30 police recruits. After observing the attack, Jundal and his associates were keen on carrying a similar operation against the academy in Nashik, media reports said.
Jundal reportedly said that the attack plans are still in the minds of LeT terrorists, who have triggered several past attacks in India. According to reports, Jundal said that the plan would involve terrorists, who in police uniform disguise, would sneak into the academy and begin their attacks.
Jundal is a suspected handle of the LeT grroup in India, and is believed to have held a high rank. Raised in the Beed districts of Maharashtra, Jundal had travelled to Pakistan for terror training.
According to intelligence agencies, he was allegedly heard in the radio intercepts used for directing the terrorists group in Mumbai, from the "control room" in Pakistan.
Following his deportation from Saudi Arbia on India's request, Jundal's arrest last month was considered as a major breakthrough in the 26/11 terror case which has been under investigation for over the past four years. He is expected shed more light on the conspiracies involved in Mumbai attacks, and by doing so, his revelations would invariably cause more embarrassment to Pakistan on an international level.
Agencies probing the 26/11 case have also suggested that Pakistan's spy agency ISI may have had a hand in executing the attacks in Mumbai. However, Jundal hasn't revealed anything that could prove these allegations.