A suspected Lashkar-e-Taiba operative, believed to be involved in the 2008 attack on a CRPF camp in Rampur, Uttar Pradesh, was nabbed from Mumbai Airport as he arrived from the UAE, an official said here on Monday.
Salim Mukim Khan was detained by the Maharashtra Anti Terrorist Squad (ATS) as he arrived by an international flight at Chhatrapati Shivaji Maharaj International Airport, on Monday morning.
The ATS said that based on a 'Lookout Notice' issued for the accused, Khan was detained at Mumbai Airport and the Uttar Pradesh ATS was informed, which sent a team here for further investigations.
Khan, who hails from Fatehpur's Hathgaon village under Bandipur police jurisdiction of Uttar Pradesh, is being interrogated jointly by the ATS of the two states.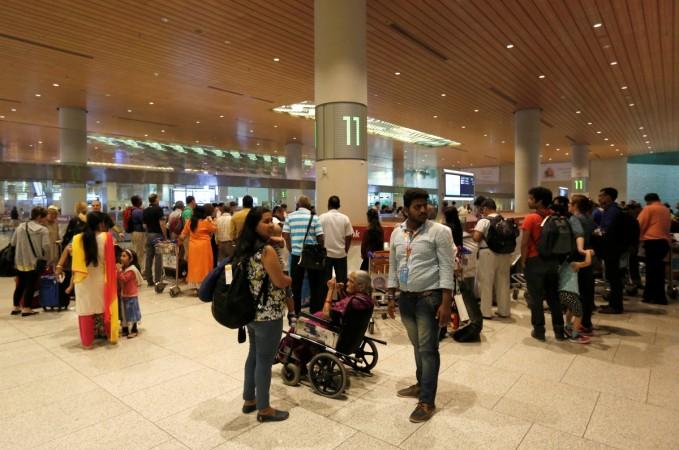 The Maharashtra ATS said that as part of its monitoring of suspicious persons arriving from certain specific foreign destinations, they zeroed in on Salim Mohammed Khan on Monday.
Strongly suspecting his involvement in terror strikes on a paramilitary establishment in Uttar Pradesh, the Juhu Unit (Maharashtra ATS) interrogated him. After the gravity of the situation was gauged they contacted their Uttar Pradesh counterparts.
Earlier, two terrorists nabbed for the 2008 attack on a CRPF camp in Rampur had told police that Khan had acquired terror training in a terrorist camp in Muzaffarabad, Pakistan.
He was also a handler for a Pakistan ISI agent Aftab, who was nabbed in Faizabad. Khan sent finances to Aftab, according to the investigators.
Long on the radar of the UP ATS after the terror strikes on the Rampur CRPF Camp on January 1, 2008, Khan had several offences registered against him under the Indian Penal Code, Arms Act, Explosive Substances Act, Foreigner Registration Act, etc.
Seven Central Reserve Police Force personnel were among eight persons killed and five injured on January 1, 2008, attack by heavily-armed terrorists on a camp of the paramilitary force in Rampur.
After the arrest here, the UP ATS took custody of Khan for involvement in various terrorist and anti-national strikes for which they have registered cases.
Khan operated his accounts with the name of Salim Danish, an intelligence source said in Lucknow.
Two senior officials of the Uttar Pradesh ATS, who are part of the six-member team that laid its hands on Khan, are bringing him to New Delhi, where the IG of the ATS Aseem Arun and other investigative agencies are likely to question him "on various leads".
The LeT operative is later likely to be brought to Lucknow on transit remand for further interrogation as the ATS tries to crack a sleeper module of the terror network.
Security and intelligence forces in Uttar Pradesh are on high alert after a substantial amount of PETN explosive was recovered from inside the state assembly.