The Las Vegas Sherrif on Monday said lessons he learnt from the 2008 terror attacks in Mumbai helped police offers in the US' gambling hub prevent a thousands deaths after they stormed into a hotel and killed a lone shooter.
Stephen Paddock, a 64-year-old gunman, opened fire from a hotel room in the Mandalay Bay Hotel and Casino on people assembled to attend a country music concert in Las Vegas on October 1. The deadliest mass shooting in modern United States history resulted in a loss of 58 lives, while nearly 500 others were injured.
Las Vegas Metropolitan Police Department Sherrif Joseph Lombardo recalled the dreadful night, saying Paddock — a wealthy former accountant — fired into a crowd of 22,000 concert-goers using powerful machine guns.
Lombardo said a small team of Las Vegas police officers, which included two K-9 officers, a detective and a SWAT team member, met at the Mandalay Bay Hotel and breached the gunman's hotel room door on the 32nd floor moments later. They found that Paddock had turned the gun on himself before they reached his room.
The sherrif said they were able to act so quickly because of the specialised training they received on how to act in a similar situation.
Lombardo had visited Mumbai to study the 26/11 terror attacks on famous hotels of the city. The attack by Pakistan-based Lashkar-e-Taiba (LeT) militants had killed 164 people, including some American nationals.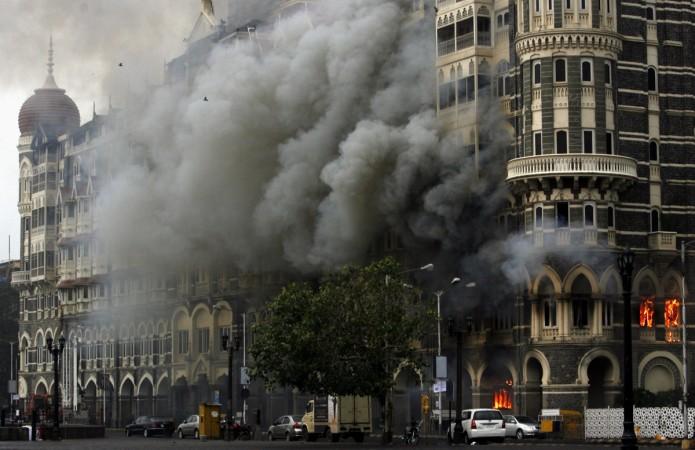 "I think they prevented a thousand deaths, and I think it's important for the American public to understand that," Lombardo said.
The sherrif added that he had gained significant insight from his trip to Mumbai, and his department now reacts faster to such shootings, quickly forming a team to "cease the action'' of the assailant on their own, according to PTI reports.
"Before we were trained to form a perimeter and hope for the best," Lombardo said. "Now we're trained to gather up and go get it."
Authorities recovered at least 23 guns from Paddocks hotel room, 12 of which were equipped with bump-stocks or rapid-fire devices.