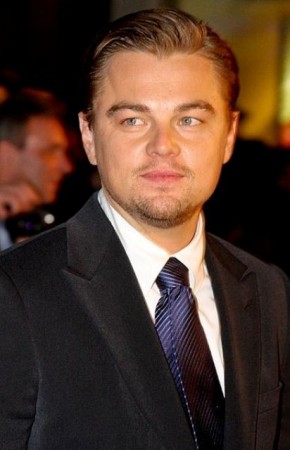 Leonardo DiCaprio is being linked to the death of model Katie Cleary's husband, as the actor was photographed getting cozy with the model just a month ago, reports said.
Andrew Stern, 40, an entrepreneur, shot and killed himself on Sunday while at a shooting range in San Fernando Valley, California. While some believe Stern took his life following financial strains, a section told TMZ that he was "suffering significant stress over marital problems."
The tragedy struck just four weeks after Stern's estranged wife, Cleary, was photographed with DiCaprio at the Gotha nightclub during the Cannes Film Festival, sparking rumors that the actor's closeness to Cleary might be what prompted Stern to commit suicide.
She has also been linked to Entourage actor Adrian Grenier, who was spotted with the model in France.
Cleary's representative slammed these reports saying that her relationship with both the actors was purely platonic.
"Katie and Andrew have been separated and in the process of finalizing their divorce for a few months and her relationship with Leonardo and Adrian were simply platonic as she was there to promote her animal welfare documentary Give Me Shelter. We respectfully request her privacy be given at this difficult time and have no more comments on this matter," the representative told E!Online.
However, Stern's friends told TMZ that pictures of his estranged wife with DiCprio did bother him and that one of the reasons he filed for divorce was because he was embarrassed she kept hanging all over celebrities.
A friend of the entrepreneur, too, wrote on E! News' website that the photos could have been a factor for Stern commiting suicide.
"I personally knew Andrew and Katie, they seemed happy together. He did suffer lately from a lot of stress due to work, online advertising is a very stressful industry. Pictures probably just took him overboard. RIP," the message read.
Stern and Cleary, who were married nearly four years ago, filed for divorce sometime in April, citing irreconcilable differences. The pair has no children.
Cleary, originally from Glenview, Illinois, made a mark in the fashion industry after appearing on America's Next Top Model while in college. She then landed the role of "briefcase beauty" on popular game show Deal Or No Deal. Since then, she has had minor roles in "The Break Up," "Iron Man 2" and "Entourage," and has also appeared in the advertising campaigns for Sketchers, Nike and Elastiderm, Mail Online noted.