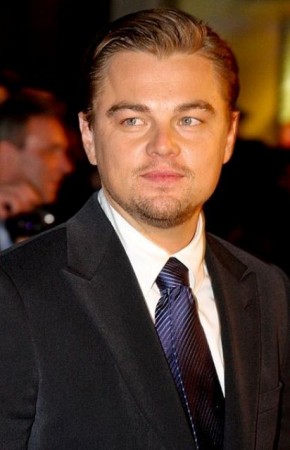 Leonardo DiCaprio and his girlfriend Toni Garrn were seen packing some PDA during their wet and wild vacation in Bora Bora. The couple went to unwind amidst the azure waters last week, before hitting the Coachella music festival.
During the getaway, the "Wolf of Wall Street" actor was seen swimming with the 21-year-old model in the sea. While DiCaprio was seen in blue and white swimming trunks, Garrn wore a black teeny-weeny bikini flaunting her slim figure..
The couple waded in the clear blue waters while kissing and cuddling and took to shore and lied down on the beach side to soak up some sun. DiCaprio was seen gazing at the scenery while Garrn took her top off to get tanned.
After the romantic vacation, DiCaprio and Garrn were seen heading to Coachella music festival. At the festival the 32-year-old actor was spotted flaunting some breathtaking dance moves. He was seen kicking in the air and doing some break dance. Not many know that DiCaprio once aspired to be a break-dancer.
"I used to be a pop-locker when I was in elementary school. It's actually one of the reasons why I didn't get an agent, because I auditioned and I had a punk rock haircut and I danced like a little street dancer, and they rejected me," DiCaprio told Ellen Degeneres about his enthralling dance moves,reported E! Online.
Meanwhile, the actor will next be seen playing the lead in New Regency and Fox's "The Revenant". The movie will be directed by Alejandro Gonzalez Inarritu. The film is based on Michael Punke novel, which narrates the story of an1820s frontiersman who wants to take revenge from those who left him for dead after a bear blast. Mark L. Smith and Inarritu have written the script of the film, reported Variety.
(ED:VS)