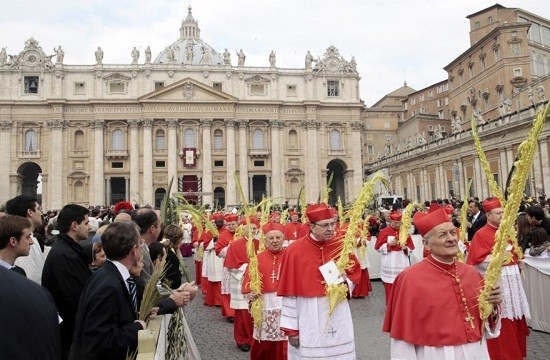 For Christians world-over, Lent is a season during which the pious go through a time of fasting, self-denial, prayer and increased devotion to God. The purpose of Lent is for people to imitate the period of time that Jesus Christ spent alone in the Judean desert. Jesus spend 40 days and 40 nights fasting while resisting the temptations of the devil.
Lent began in 2014 on March 5 with Ash Wednesday, which is the first day of Lent for Roman Catholics and most mainline Reformed and Protestant traditions.
However, in the Eastern Catholic and Orthodox Churches, the lent started from 3 March,which is observed as Clean Monday or Ash Monday.
The 40 day Lenten season will approximately last six weeks and will end on the Friday before the Palm Sunday that falls on April 13. However, different groups track of the time period differently.
Here is the full list of dates and calendar for Lent Season 2014
3 March, 2014: Clean Monday or Ash Monday, which is the first day of Lent in Eastern Catholic and Orthodox churches
5 March, 2014: Ash Wednesday, the first day of Lent for Roman Catholics and many other sects
9 March,2014:First Sunday of Lent or Invocabit Sunday 16 March 2014:Second Sunday of Lent or Reminiscere Sunday
17 March 2014:Feast of Saint Patrick
19 March 19 2014:Feast of Saint Joseph
23 March 23 2014:Third Sunday of Lent or Oculi Sunday
25 March 2014:The Annunciation of the Lord
30 March 2014: Fourth Sunday of Lent, or Laetare Sunday. It is also known as Mothering Sunday, which started Mother's Day in the United Kingdom.
6 April 2014: Fifth Sunday of Lent or Judica Sunday is also popularly known as the Passion Sunday, the start of Passiontide.
13 April 13 2014: Palm Sunday, the start of the Holy Week,the final week of Lent immediately preceding Easter.
17 April 2014: Holy Thursday or Maundy Thursday,is a day to commemorate the Last Supper shared by Christ with his disciples.
18 April 2014:Good Friday,the day to remember Jesus' crucifixion and burial.
19 April 2014: Holy Saturday
20 April 2014: Easter