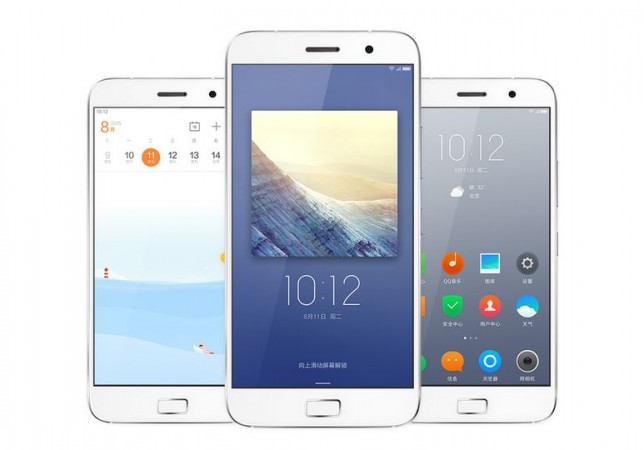 The demand for Lenovo ZUK Z1 doesn't seem to be declining anytime soon. The increasing demand for the handset is seen from the weekly flash sales that last for not more than an hour. On Thursday, the tradition continued and the handset was sold out within minutes of its availability on Amazon India and the waitlist was full within an hour of the sale.
Lenovo has completed six flash sales for its ZUK Z1 in India so far. The handset was launched on May 10 and the first sale was held on May 19. Registrations are mandatory for all flash sales and interested buyers can register for the next sale on June 30 on Amazon India. While the company hasn't revealed the total number of units sold so far, the first day sales were said to be 25,000 units, according to Lenovo.
Even after six flash sales, there is no sign of an open sale for the handset, which could make it a lot easier for buyers to purchase the device. After all it is one of the worthiest smartphones in its price range and pitted against some best sellers such as Xiaomi Redmi Note 3, Meizu M3 Note, LeEco Le 2 and others. Lenovo ZUK Z1 is priced at Rs. 13,499.
For those who are unfamiliar with the flash sales, here are some tips to beat the rush in the next ZUK Z1 sale.
Step 1: Log in to Amazon.in accounts a few minutes before the sale. The ZUK Z1 flash sale begins at 2 p.m. on Thursday.
Step 2: Ensure you have a stable and a fast internet connection.
Step 3: Close all unnecessary tabs with heavy data consuming sites such as YouTube, during the ordering process.
Step 4: Refresh the ZUK Z1 sale page on Amazon.in at regular intervals to ensure real-time countdown before the sale begins.
Step 5: At 2 p.m., click on the "Buy" button as soon as it is displayed to ensure you are among the first ones to order the device.
Note: There will be limited units up for grabs, so act fast if you are seriously considering buying the device.
Step 6: Once the ZUK Z1 is successfully added to the cart, proceed to check out.
Step 7: Delaying checkouts will empty the cart and you will lose the ordered device.
In terms of specifications, Lenovo ZUK Z1 features a 5.5-inch Full HD display, a 13MP primary camera with dual LED flash, a 5MP front snapper and a 4,100mAh battery with fast charging tech. It is powered by a 2.5GHz Qualcomm Snapdragon 801 processor, which is backed by 3GB RAM and 64GB internal storage.
The ZUK Z1 also offers premium features such as fingerprint scanner and USB Type-C port. It runs Android 5.1.1 Lollipop-based Cyanogen OS 12.1, supports dual 4G SIM cards and comes in white and space grey colours.