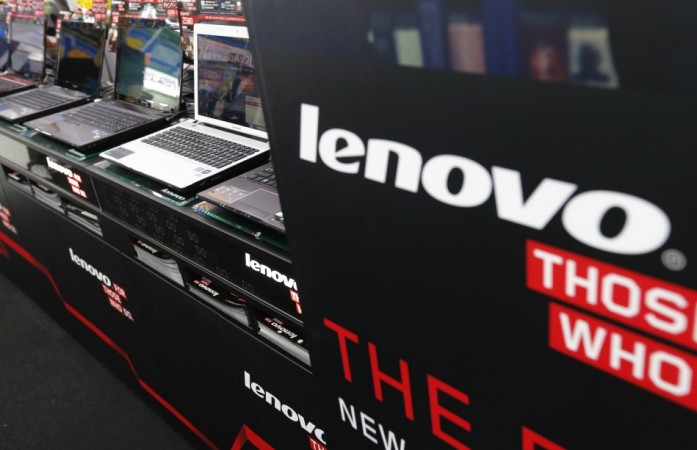 World's second-leading PC maker Lenovo released two new laptops - the Y series IdeaPad Y500 and the Z series IdeaPad Z500 - into the Indian market.
Both laptops run on the latest Windows 8 OS and are powered by third-generation Intel processors.
Key Specs of IdeaPad Y500 and IdeaPad Z500 Include:
Model

IdeaPad Y500

(model no:59-346619)

IdeaPad Z500

(model no: 59-341235)

Display

15.6-inch LED backlit

HD display with

1920x1080p resolutions

15.6-inch LED backlit

HD display with

1366x768p resolutions

OS

Windows 8 OS

Windows 8 OS

Processor

Intel's third generation

Core i7 processor

Intel's third generation

Core i5 processor

Graphics

NVIDIA graphics processor

2GB NVIDI graphics

card

Internal memory

8GB DDR3 RAM

6GB RAM, Upgradable up to 8GB

DDR3 RAM

Storage

Upgradable up to 1TB HDD

Upgradable up to

1TB HDD

Additional specs

HDMI port, Bluetooth v4.0,

JBL speakers ,Dolby home

Theater V4 audio system

Bluetooth, high-speed

Wi-Fi connectivity

*Price

₹67,379/-

₹49,758/-
*Price as listed in Flipkart.com
The Z series IdeaPad Z500 notebook comes in dark chocolate and enamel white colour variants.
Lenovo's IdeaPad Y500 is currently available on online retailer Flipkart for ₹67,379 with the special offer of one-year additional warranty and a branded backpack.
The less expensive IdeaPad Z500 is also offered with an additional one-year warranty along with a branded backpack for ₹49, 800.
(With inputs from FirstPost)